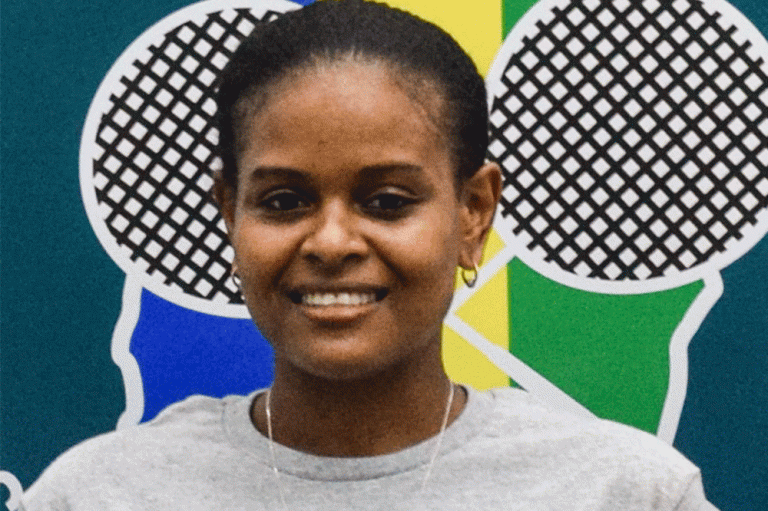 Amber Glasgow gains Level 3 Squash Coaching award
The attainment of an England Squash International Level 3 Squash Coaching Award, has placed Vincentian, Amber Glasgow as one of the most qualified Squash coaches in the Organisation of Eastern Caribbean States (OECS).
The other is Adam Murrills of the British Virgin Islands.
Glasgow is one of two Caribbean females with that certification. The other is Jamaican, Karen Anderson.
Having been certified as a level 1 coach in 2009 and moved up to level 2 in 2011, Glasgow set out to move to level 3 last July while she attended the Commonwealth Games in Birmingham , England.
Glasgow was at the time coach of the SVG Squash team, and, like the other participants was engaged in four full days of on -court assessments, along with lectures.
In all, there were six Caribbean coaches who were part of the course. The others are Shawn Simpson, Barbados; Garfield Wiltshire, Guyana; and Julian Jervis, Cayman Islands.
Following the assessments, Glasgow was engaged in a series of webinars, coursework assessments inclusive of an essay on her coaching philosophy, and 14 group and individual lesson plans with evaluation and execution.
Her segment of the course ended on December 15,2022 with Glasgow making a one-hour presentation and assessment.
Thanks have been extended to the St Vincent and the Grenadines Squash Association (SVGSA), and the St Vincent and the Grenadines Olympic Committee, whose financial assistance helped Glasgow to her new level of coaching certification.
Glasgow, who is also president of the SVGSA, said that she plans to utilise her skills to not only develop Squash here in St Vincent and the Grenadines , but to work alongside other coaches in developing effective training programmes in their respective sports.
Glasgow has served the sport in various capacities. She has been a national player, national coach, manager, a former junior representative of the SVGSA executive and first vice president of the SVGSA.
RELATED ARTICLE: Squash President to hit the ground running