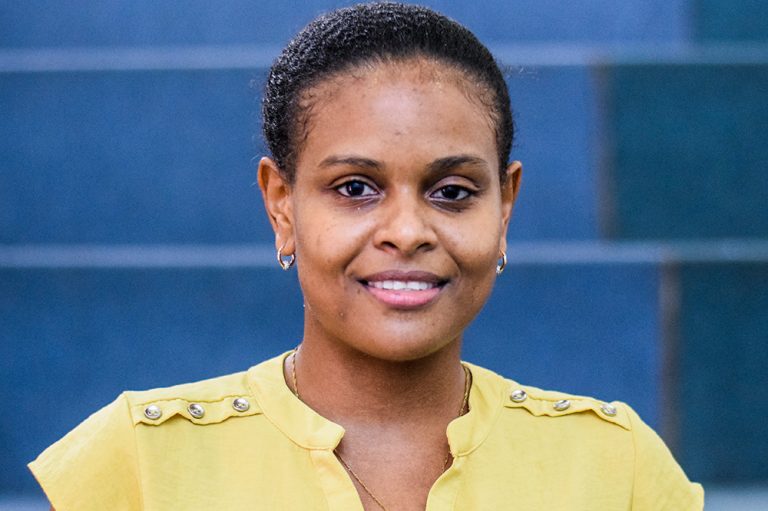 Squash President to hit the ground running
NEWLY ELECTED PRESIDENT of the St Vincent and the Grenadines Squash Association ( SVGSA), Amber Glasgow will not be having any honeymoon period; she and her executive plan to hit the ground running.
Glasgow was the unanimous choice when the SVGSA staged its annual general meeting at the National Squash Centre last Saturday, February 5, when she was elected unopposed.
Glasgow's first assignment is to stage a successful Masters Championship, known as the " BMC Masters Open" to run from February 15-17.
Glasgow, who campaigned on making the sport, " more inclusive", noted that the Masters event, is one way of doing so.
She noted that participation in next week's event is not restricted to local players, with the strong likelihood that at least one player from a neighbouring island will rub shoulders against locally based players.
Also high on the priority list of the Glasgow-led executive is for the sport to be active.
" I want us to be more active beyond the walls, so we will be getting involved in community outreach projects; we will have a greater social media presence, be engaged in more fund- raising events, have social events and go out and support, as well as have physical presence at other sporting disciplines in their activities," Glasgow projected.
On the administrative side, Glasgow informed SEARCHLIGHT that her executive will be paying attention to its constitution.
" We need to know our constitution and moreso,
our constitution needs to be reviewed," Glasgow pointed out.
To this end, she revealed that a review committee will soon be put in place that " recommendations have been drafted and persons have indicated their interest in being part of this".
Glasgow, who replaced Kevin Hannaway at last Saturday's AGM, will have Deidre Myers as her vice president.
Claude Bascombe Jr. who also has his foot in the sport of Karate, is the general secretary, with Dr Sherian Slater returned as treasurer.
The new public relations officer is Andres Bascombe, and completing the executive are committee members Nandi Morgan and Nicholas Boyea.