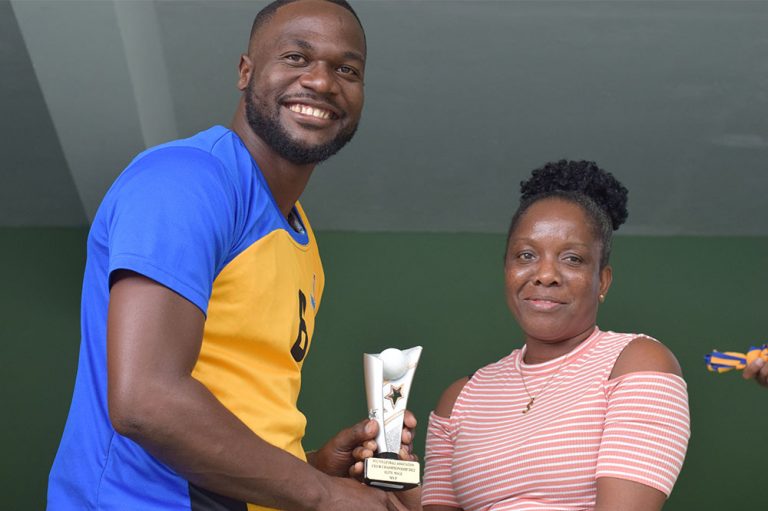 2022 Volleyball winners receive medals and trophies
Winners, runners up and individuals who shone during the 2022 National Volleyball Championships were presented with their trophies at a ceremony held at the Girls' High School hard court last Saturday, January 28.
Presentations of medals and trophies were made for the three top places in the four divisions, as well as the players of the finals.
Gremlins took the first places in the Elite Male, Male B and Senior Female divisions, while Unique Touch came away champions in the Female B division.
Second place in the Elite Male was Country Roots. Alliance placed second in the Male B, and Country Roots was third .
In the Senior Female, Country Roots was second, while in the Female B segment, second was Gremlins and third was Country Roots.
The Player of the Final in the Elite Male was Gremlins' Jahmal Small, with Solomon Williams of Gremlins being the recipient in the Male B final.
The Senior Female Player of the Final was Joelisia Ollivierre of Gremlins, and in the Female B, the awardee was Jenique Jackson.
The championships concluded on December 3, 2022.
Next on the calendar of the St Vincent and the Grenadines Volleyball Association is the staging of a Beach Volleyball Competition, tentatively set for March.
RELATED ARTICLE: Gremlins and Unique Touch secure National Volleyball titles