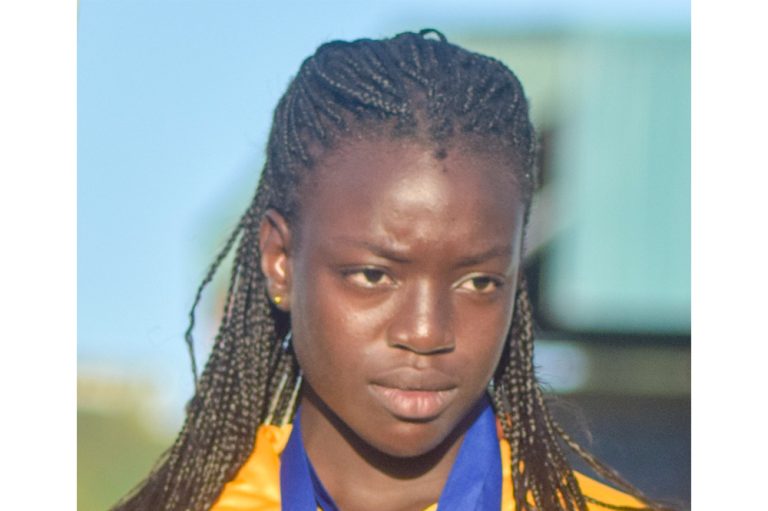 Eight new marks set at IPSAC
When the 2019 National Lotteries Authority Inter–Primary Schools' Athletics Championships (IPSAC) were held at the Arnos Vale Playing Field recently, eight new records were established.
Responsible for three of the records was Georgetown Government School's Mitran John, who reset the male 11 and over, 300, 800 and 150m.
The new time in the 300m is 40.96 seconds, eclipsed the previous best time of 41.61 seconds, set by Kesron Myle last year.
John, in breaking Randel Stowe's 2017 record in the 800m of 2 minutes 29.13 seconds, lowered it by just under 10 seconds, as he clocked 2 minutes19.90 seconds.
John's time in the 150m, was 19 seconds, eclipsing the 19.16 seconds set by Dayshawn Joseph last year.
Also in that age group, but in the females, Diara Bascombe of the Stephanie Browne Primary beat the 2016 timing of 10.89 seconds in the 80m, to 10.88 seconds.
Meanwhile, Jordon Peters of the Lowmans Windward Anglican is the new record holder in the male Under-7 80m.
Peters set a new time of 13.42 seconds, doing away with Nazeo Free's 13.42 seconds, done in 2017.
Three High Jump records were also established.
The Kingstown Preparatory School's Makyala Cruckshank did 1.20m in the female Under-11 age group, erasing the record of 110m set by Deah Charles in 2018.
Also in the Under-11 category, but among the males, the Stubbs Government's Malique Wilson's 1.20m, stands as the new record, dismissing 1.15m, achieved by Shalom Williams last year.
And, the St Mary's RC's J' Aivar Cato did away with Davids Holder's 1.45m established in 2017, as he leapt 1.50m, in the male 11 and over.