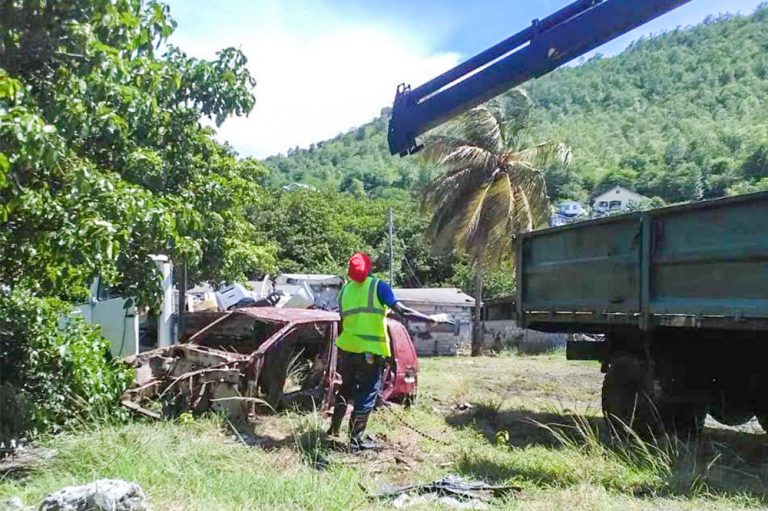 Press Release
March 13, 2023
42 derelict vehicles removed since start of 2023
The Royal St. Vincent and the Grenadines Police Force (RSVGPF), the Central Water and Sewerage Authority (CWSA), and the Public Health Department jointly have been making good progress in removing derelict vehicles from the streets of St. Vincent and the Grenadines (SVG).
A joint release from the organizations provided derelict vehicle removal statistics disclosing that between 2017 and 2022, 638 derelict vehicles were removed.
Since the beginning of 2023, 42 vehicles were removed, and between January to March of this year, 49 vehicles were stickered for removal.
General areas targeted during January and February were New Montrose, Campden Park, Layou, Dorsetshire Hill, Sion Hill, and Redemptions Sharpes.
General areas targeted for the month of the March are Green Hill, Redemption Sharpes, and Sion Hill.
RELATED ARTICLE: Residents making good use of free white goods service – CWSA (+video)