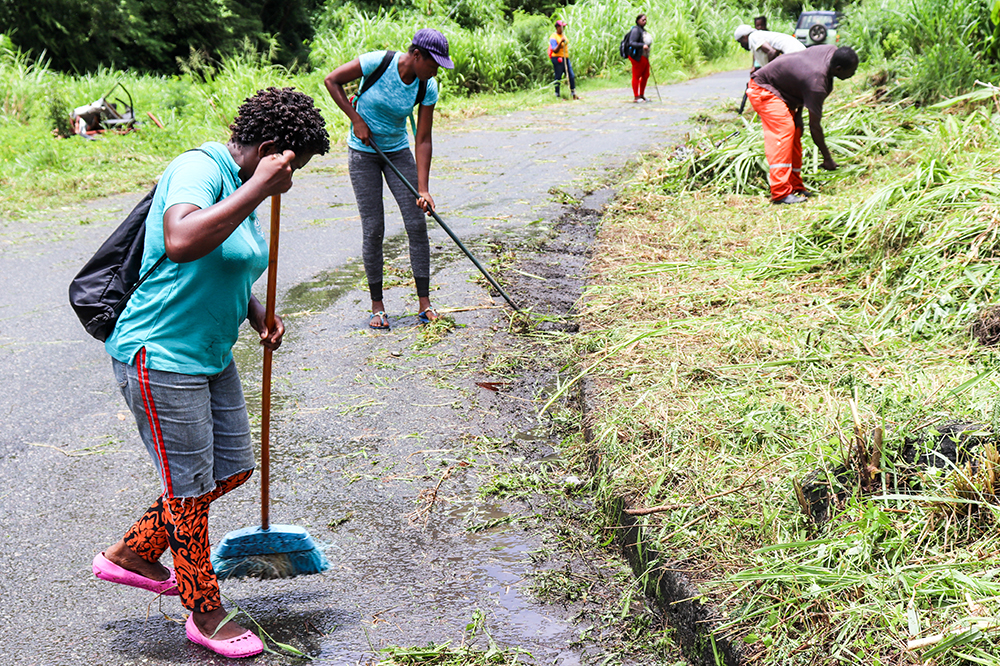 Press Release
November 29, 2022
Annual Christmas Road Cleaning Programme begins
The annual programme to clean public roads commenced yesterday, Monday November 28 and will last for eight days.
The EC$3-million programme, which is a collaborative effort between the Roads Buildings and General Services Authority (BRAGSA ) and the Economic Planning Division in the Ministry of Finance, is providing temporary employment for 5,733 people across St Vincent and the Grenadines (SVG), a release from BRAGSA states.
The work force comprises 499 gangs and 743 jobbers, who will be responsible for the cutting of trees, and cleaning of roads in all 15 constituencies.
Contracts will also be given to more than 100 truckers and conductors, the release states.
The road cleaning programme is being undertaken as part of the Labour Intensive Temporary Programme (LITE), which falls under the Volcano Eruption Emergency Project (VEEP) in the Ministry of Finance.
BRAGSA is appealing to motorists and pedestrians to take the necessary precautions during this period.
RELATED ARTICLE: 6000 Vincentians employed by US$3 million road cleaning programme
Over 5000 persons to be employed in Christmas Road Cleaning Programme