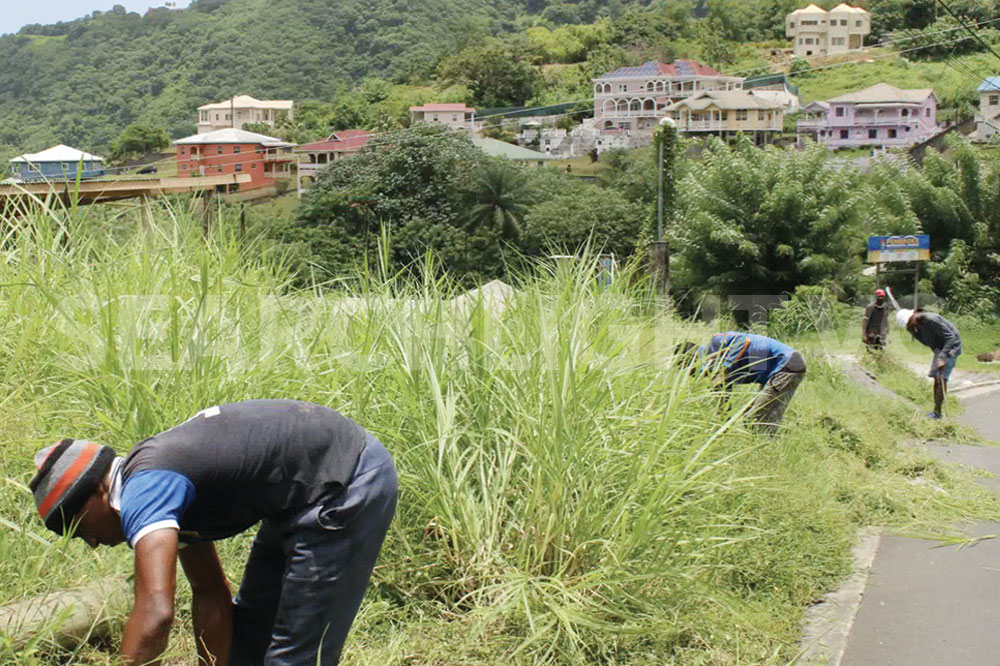 Front Page
August 19, 2022
6000 Vincentians employed by US$3 million road cleaning programme
Today marks the end of a road cleaning programme that employed at least 6000 Vincentians to clear the gutters and road sides all across St Vincent and the Grenadines. /
This is not the first road programme to be carried out in St Vincent and the Grenadines.
However, Ken Bartholomew, the chief executive officer of the Roads, Buildings and General Services Authority (BRAGSA) told SEARCHLIGHT yesterday that the recently concluded programme, which began on August 9 is being carried out under a component of the Volcano Eruption Emergency Project (VEEP).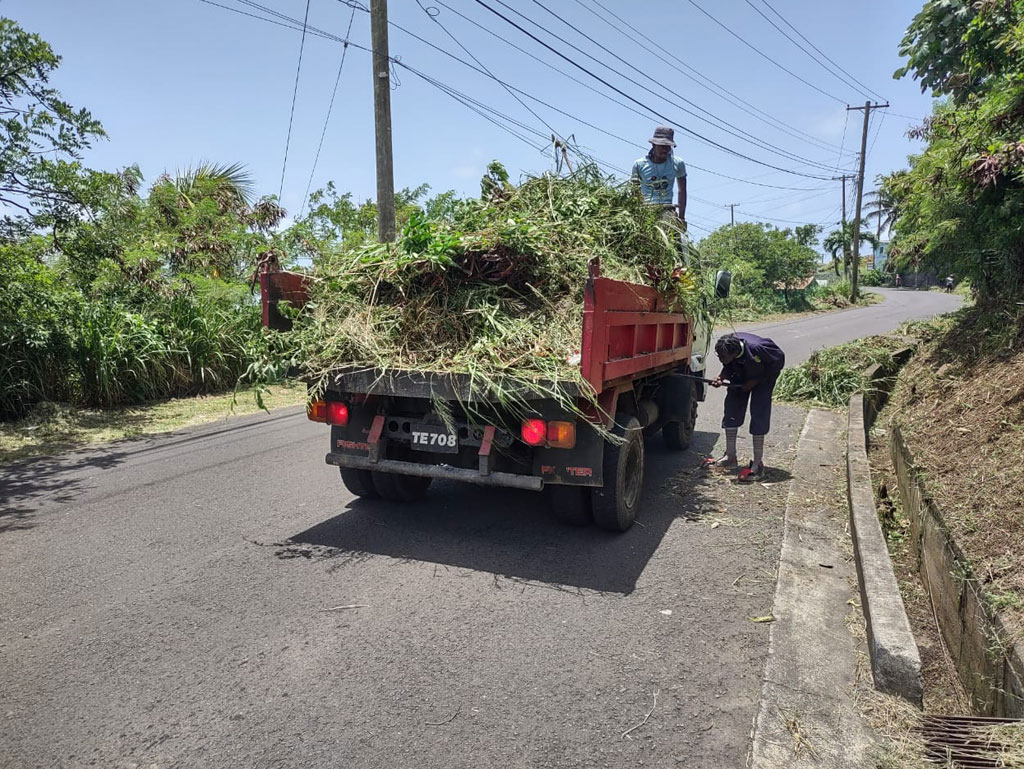 The component is called Labour Intensive Temporary Employment (LITE) and Bartholomew noted that the recently completed road works is the first of three similar programmes to be executed under LITE.
He added that funding for LITE — US$3million — came through the World Bank.
Workers employed with road gangs worked six-hour shifts for eight days and were paid $50 daily — four dollars more than the usual rate. Meanwhile jobbers, a single person employed to do one-off jobs in a day, were paid $250.
"I think we've seen some improvement in terms of areas where we usually have challenges with the trucking and cleaning up. The gangs usually do a good job of cleaning the drains and so on but the stuff on the side of the road, usually the truckers take too long to move the stuff," BRAGSA's chief executive officer said.
"In this area, we have seen some improvement so that's also a positive. We hope that the truckers can continue to work with us to understand it's a hazard to have material on the road so we try to engage them as quickly as possible to have them remove these things."
In areas where there are delays, Bartholomew said BRAGSA will use its own trucks to speed up the process.
The CEO also noted other improvements to the road cleaning programme, chief of which is the new payment method.
Persons employed under the LITE road cleaning programme will receive their payments via ATM cards.
Bartholomew said the usual information required by banks for issuing ATM cards will be collected from everyone employed on the programme.
Once payment is made, holders of these ATM cards will be able to withdraw cash at the bank using an ATM machine.
"That too is an improvement because for BRAGSA, it's usually one of those activities where we have to have extra security, planning on so forth whenever we go out with large sums of cash on a pay-day," he said, adding that the new process allows for a more efficient and seamless process.
Bartholomew noted however that the new system may have some teething issues that will need to be ironed out, but plans are in place for workers to be paid before the end of next week.