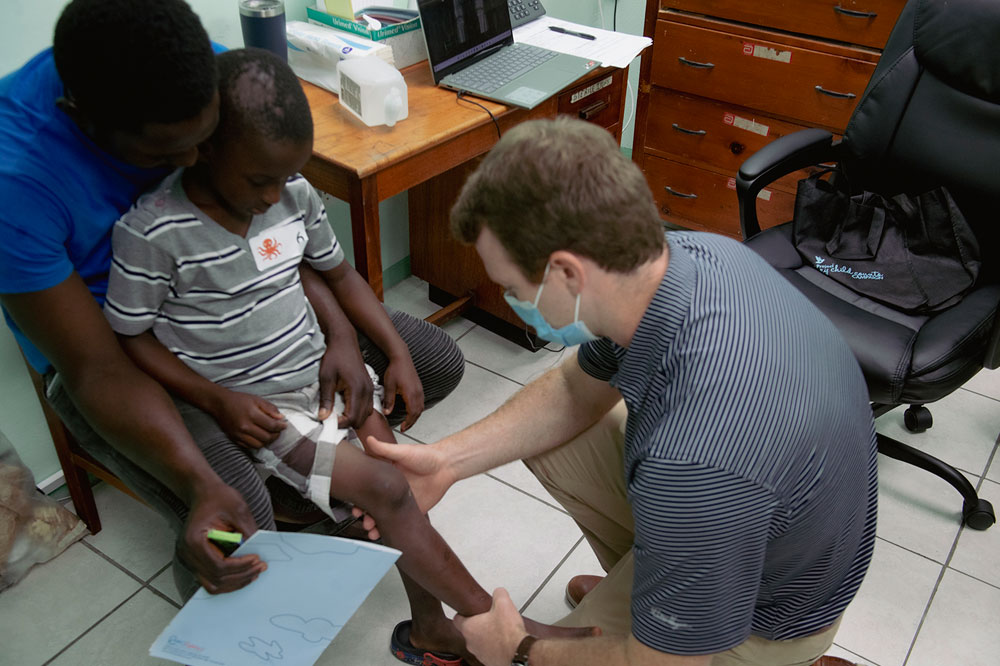 Press Release
October 18, 2022
Milton Cato Memorial Hospital hosts WPP urology, orthopaedic teams
A UROLOGY Team from the World Paediatric Programme (WPP) is currently providing services at the Milton Cato Memorial Hospital (MCMH), until October 22.
The arrival of the team last week follows the departure earlier this month of a 15 member orthopaedics team which provided a range of services to 68 patients at the MCMH.
The WPP said in a statement that this was one of its biggest missions for the year, which comprised "a contingent of highly qualified medical personnel" who were engaged in "administering specialist diagnostic care in both General Orthopaedics and Club-foot speciality". Some 28 children were listed for surgical procedures during the October 2-8 mission; and 23 of the 68 patients were from the region.
RELATED ARTICLE: World Paediatric Project suspends programs and services
The release said children from the region were from Barbados, St. Lucia, St. Kitts, Grenada, Dominica, and Antigua & Barbuda. The team which dealt with the lower extremities of the body was led by Paediatric Orthopaedic Surgeon, Dr Eric Gordon; while Orthopaedic surgeon, Dr. Jeffrey Johnson handled club foot cases on the orthopaedic team.The mission team comprised paediatric orthopaedic surgeons, paediatric anaesthesiologists, recovery room nurses, registered nurses, physical therapists, instrument specialists, Orthopaedics representatives, orthopaedic fellows, and an orthotist.
World Paediatric Project said in its release that it remains committed to the mission of building a brighter future for children and continues to reach families and transform lives with the support of funding sponsors.