Posted on
SVGCA Inc receives World Pediatric Project donation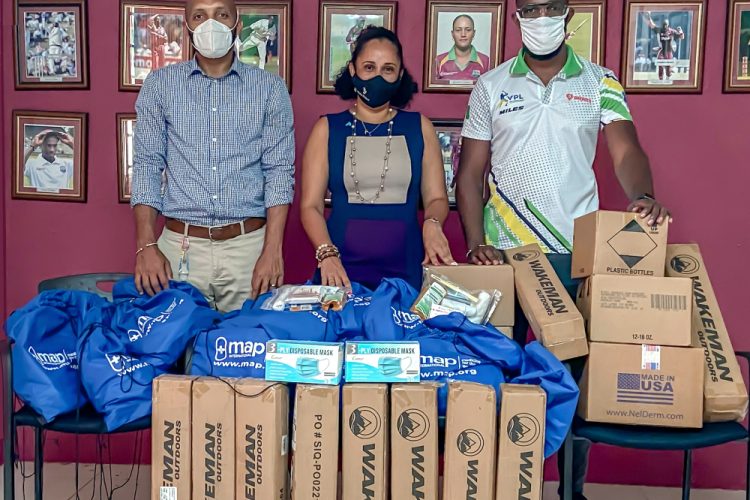 THE ST VINCENT and the Grenadines Cricket Association Inc. last Tuesday, was the recipient of items from the World Pediatric Project.
As such, the SVGCA Inc received ten tents, a number of face shields, face masks, hand sanitisers as well as disaster health kits. The items are to be used by national cricketers in upcoming training camps and team-building activities. The value of the donation has been put at $10 000.
Lauren Mc Intosh, representing the WPP, noted that helping to realise the contribution to the cricket association was pleasing, particular as it will impact the lives of the children and families of St Vincent and the Grenadines.
Meanwhile, president of the SVGCA Inc. Romel Currency in expressing gratitude, said that it was a thoughtful and valuable donation from the WPP, and one that will aid the programme of young cricketers especially, across the country.