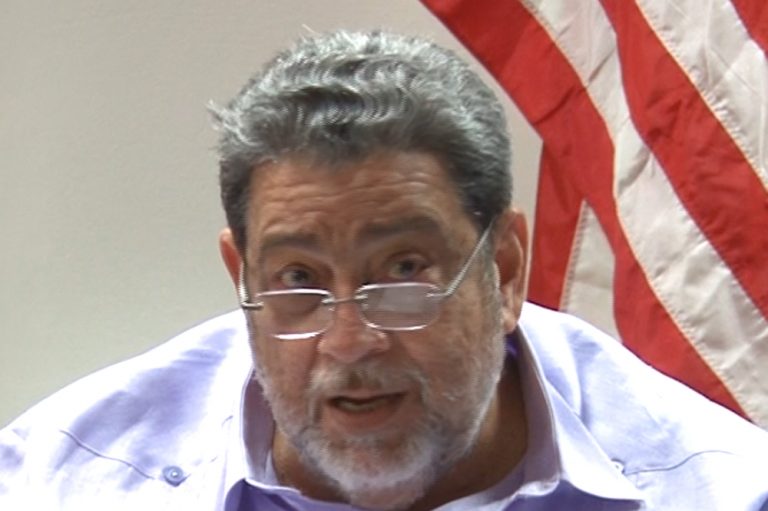 Many options for educational advancement says PM
Students who want to pursue higher education after graduation should have no difficulties doing so, Prime Minister Dr. Ralph Gonsalves has said. Gonsalves, who was speaking on Tuesday, June 27, at the 14th annual graduation ceremony of the St. Vincent and the Grenadines Community College (SVGCC), asked the students to take graduation as a transition to further and higher education and to know that the government is with them on this journey.
He said while some persons may wish to work for a while before pursuing a higher education, some may wish to go immediately into a physical university setting or pursue online programmes, and there are systems in place to accommodate everyone who wishes to continue on to university.
The Prime Minister said the 2023 Budget provides EC$42 million towards post secondary and tertiary education, a number he said that is identical to what has been allotted to all the hospitals in the country and for the police force.
The EC$42 million does not include the scholarships that are available in countries like Taiwan and Cuba, Gonsalves pointed out.
Describing the options available as enhanced opportunities to complete university education, he stressed that the number of scholarships and other types of educational assistance available are only constrained by the extent of the performance of students.
He said as well that the better students perform, the more of these opportunities are available and this is assured by the government.
Making reference to another figure, the Prime Minister said so far, close to 800 students have applied for tuition scholarships, and that number is expected to rise.
He noted also that apart from tuition scholarships, the government will once again pay the economic cost for students at The University of the West Indies (UWI), and those students are separate and distinct from persons who did not get national awards, scholarships, and other forms of government educational intervention.
In relation to other university opportunities, Gonsalves said the government has held talks with Munroe College and is awaiting a report from government officials in relation to "very special arrangements" for students to attend that institution online, and in St. Lucia or New York City.
He said that these developments are buttressed by the economically disadvantaged student loan programme which was introduced around 2002, and has loaned over EC$100 million to students to access tertiary education.
The Prime Minister stressed that these moves in education are aimed at persons having the skill set for a modern, competitive, many sided post-colonial economy.
There was also mention of changes to the SVGCC Act to strengthen the functioning of that institution, and Gonsalves said he has already written to an unnamed entity in an effort to source investment to build a central science laboratory "of international quality" to buttress the SVGCC and aid in the advancement of science and technology education here.
"There are greater opportunities to come … do not take the opportunities for granted. Some persons think we must return to an elitist model of education, but that will not happen on my watch," Gonsalves emphasised.
He pointed out that post-secondary education in 2001 had fewer than 600 students, but today the number is approaching 2600, which means the opportunities for persons to learn have increased exponentially.