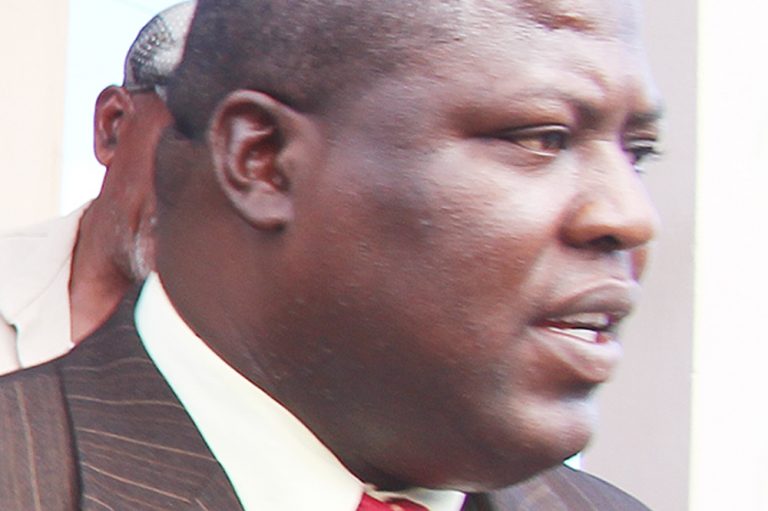 Pastor reminds church of Cain and Abel as murder victim is laid to rest
The story of Cain and Abel was the central theme of the sermon which was preached by Pastor Adrian Massiah on Saturday, March 25 at the funeral service for murder victim, Sheldon 'Butterz' Welch of Georgetown.
The 27-year-old man was killed at his home in Caratal and his body was dismembered and later transported to the mountain.
His younger brother, Javid Da Silva and a 15 year old student are charged with his murder.
Pastor Massiah's main text was Genesis Chapter 4,where the Bible records that Cain and Abel were the sons of Adam and Eve.
It is also recorded there, in verse 8 that "Cain rose up against Abel his brother, and slew him."
This act of murder was done out of jealousy, because the Lord accepted Abel's offering over that of his brother Cain.
The Bible story further relates that when the Lord asked Cain for his brother Abel, he said "I know not.
Am I my brother's keeper?"
Speaking on the topic 'am I my brother's keeper?', Pastor Massiah encouraged mourners to try a little kindness, as the song says.
The pastor said following the death, he had a conversation with Sheldon's mother, Michelle Spring and at the time she was unable to say how she was feeling.
Spring is not only the mother of the 27-year-old deceased, but she is also the mother of his 22-year-old brother who is accused of killing him.
Pastor Massiah said in today's society, people no longer look out for each other.
"That is how society once was; we looked out for each other, respected one another and we had to humble ourselves.
"But these are wicked days that we are living in…times have changed and we are not our brother's keeper."
He reminded the congregation that God has a standard for people to live by, and that our sins stand as a stumbling block between us and God.
We may think that we are so good, but Pastor Massiah said there are times when people need to do a reality check, because "God knows exactly who we are."
"While we can fool men, we can't fool God," he pointed out.
Pastor Massiah said further that in society today, we are disobeying God, and God will hold all of us accountable.
"God tells you how to live your life, God gives you rules." The pastor said the Ten Commandments tell us how to treat each other.
He urged mourners to be their brother's keeper, because if you love God and you love your brother, you will not kill and disobey the other commandments.
"We destroy our brothers because we do not obey the Law of God," he said.
"It is interesting when God asked Cain where is thy brother? He said I don't know. But God will say listen, the blood of thy brother cries from the ground. I know what you did, and God knows everything about us. All of us would stand before God."
The pastor concluded his sermon by encouraging all present to "look out for your brothers and sisters."
"Show a little kindness," he urged.
RELATED ARTICLE: Mourners pay last respects to murdered Georgetown man