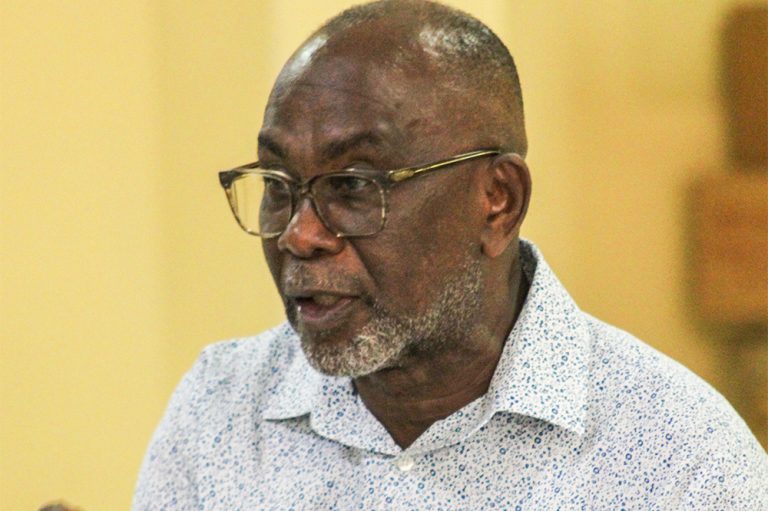 Leacock calls for external help to fight crime in SVG
MEMBER OF PARLIAMENT for Central Kingstown, St Clair Leacock has claimed that members of Parliament are also "at risk and exposed" to gun violence when socializing in their various constituencies.
Leacock, who is a vice president of the New Democratic Party (NDP) made this conclusion on Wednesday February 8, while speaking on the NDP's New Times programme on Nice Radio.
Leacock was stating his concerns over the state of crime in St Vincent and the Grenadines (SVG).
Recalling the many instances when he was greeted by one of the recent homicide victims, Leacock said there is risk of exposure for all politicians who 'hang out' with their constituents "on the blocks and in shops."
He said recent happenings have made him realize "how much we ourselves are at risk and exposed."
"When these shooters and so forth, looking for their prey, they are unconcerned about in whose company…their target is."
Realizing the increasing risk, the Central Kingstown MP admitted "I have reduced considerably my hanging out on the blocks because this is a matter that is really out of hand."
The homicide count for this year so far stands at eight, including two victims of police shootings.
On Saturday, February 4, Altavea Billingy died after she was stabbed while on Grenville Street in Kingstown.
Police have since arrested Eldon Charles, a tradesman of Cedars in connection with Billingy's killing.
The most recent homicide was the shooting death of Edinboro resident, Keron Hadaway.
Hadaway, a minibus conductor, died after being shot at Ottley Hall on Tuesday February, 7.
Leacock said he thinks that St Vincent and the Grenadines needs to go outside of its borders and request assistance to deal with the present crime situation.
He suggested that help be sought from the Regional Security System, a mechanism set up by regional governments.
According to the NDP politician, the police stop and search and the mobile stations need to be strengthened as well.
In addition to the crimes being committed, Leacock expressed dissatisfaction with the rate at which homicides are being solved.
He feels that there are "still too many unsolved murders" in St Vincent and the Grenadines.
On Wednesday, he said help needs to be sought from the International Police Organisation- INTERPOL, the Federal Bureau of Investigation (FBI), or whichever international agency has the resources to help bring criminals to justice.
Earlier this month, President of the New Democratic Party, Dr Godwin Friday also raised concerns about the local crime situation during which he made reference to the unsolved murder of Precious Williams, a 17 year old of Walveroo whose body was found stuffed in a bag in some bushes along Murray's Road, Kingstown, on May 12, 2022.
RELATED ARTICLE: Friday mentions Precious Williams as he laments the state of crime in SVG