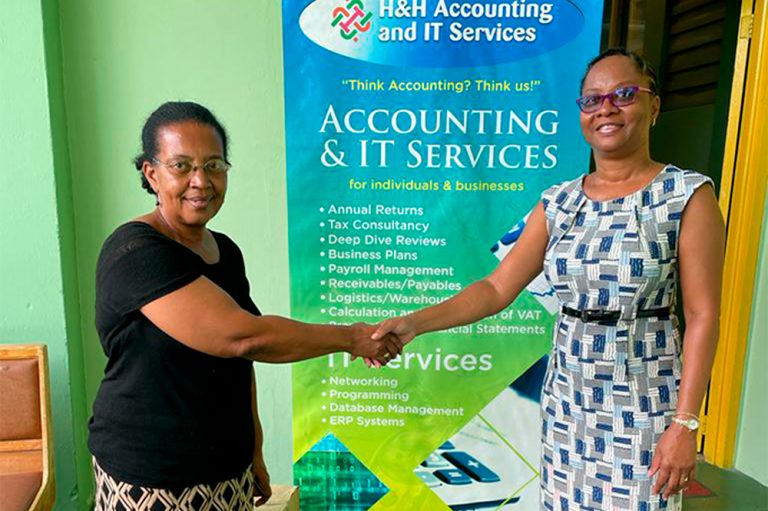 Accounting, IT firm makes donation to St Vincent Grammar School
A local accounting and information technology firm has made a donation to the St Vincent Grammar School to assist with the promotion of good hygiene practices.
Last month, executive director of H&H Accounting and IT Services (HHACIT), Monique Hull handed over a quantity of liquid hand soap to the school.
The donation was accepted by acting Headmaster, Abigail Providence who expressed her appreciation for the timely gift, as according to the educator, the regular soap finishes very quickly. She said the liquid nature of the soap will ensure that it will go further than regular soap.
Hull said her firm made the donation to assist the school in its fight to prevent the spread of viruses and harmful bacteria.
"HHACIT is doing its part to take the fight to the community against the coronavirus and other viruses. The coronavirus is still very active in the world and St. Vincent and the Grenadines is currently seeing an increase in the number of active cases. We must continue to play our part to combat the spread of this disease," Hull said.