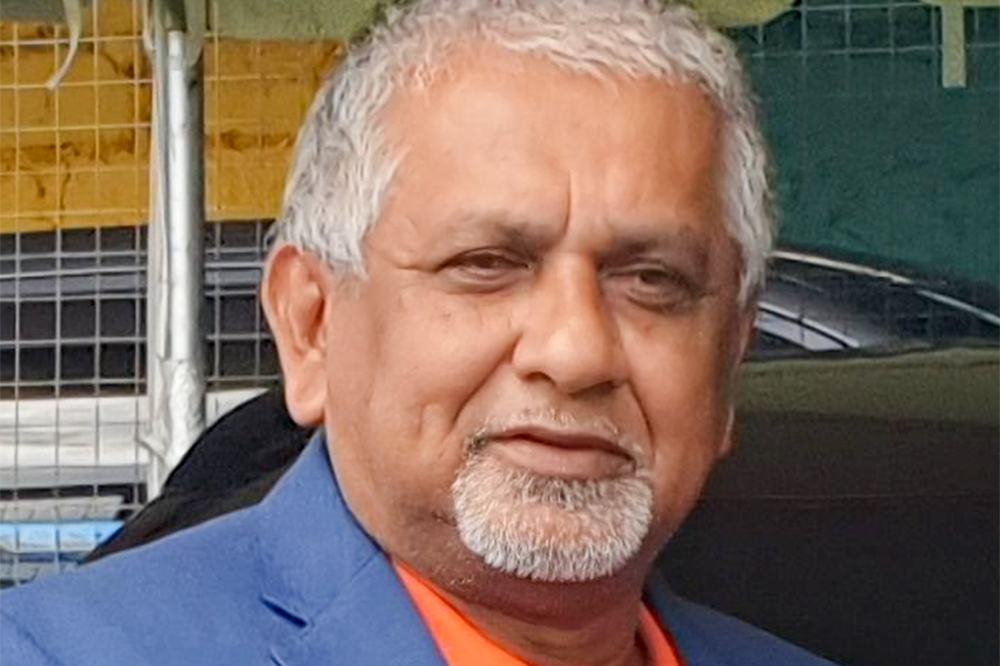 NLA "is not a banking institution" – Bullock
Chairman of the National Lotteries Authority (NLA),Murray Bullock said the NLA "is not a banking institution" and it also does not have a "bottomless pit of money."
Bullock made this statement at the VincyMas 2023 awards presentation ceremony on Saturday, January 7 at Victoria Park.
He explained that though the NLA may have done well financially, the money goes to service a number of needs.
"Most people believe that the National Lottery has a bottomless pit of money. When they hear that the National Lotteries Authority has created another record in sales, 90 something plus million, people believe erroneously, that the 90 something million is available for spending, but let me remind us that 77 cents out of every dollar goes to…payment of prizes; between 8.5 and 9 cents out of every dollar goes to pay our technology providers…for the provision of the equipment and technology, so that leaves 15 cents, probably thereabout, for National Lotteries Authority to pay staff and other administrative costs…"
Bullock also said that the National Sports Council directly receives more than $500,000 a year from NLA, and the Carnival Development Corporation (CDC) receives in excess of $2,000,000 annually.
He added "It is not accumulated in some account somewhere, but we are always involved in developing some project of national importance and as we all know…you can't eat culture, but culture is one of the essences of our existence and even if we don't preserve and promote our culture, then we have very little…"
Bullock pointed out that carnival plays a significant part in the development of the national culture and it would never be in a position where it generates a surplus, and therefore, must be nurtured and financed by the central government by sponsors and institutions like the NLA whose mandate is to develop sports and culture.
"So the National Lotteries Authority is not a banking institution, it is not an institution that accumulates significant reserves in cash…as the income is generated, it is spent on national development; whether it is in the development of a sporting infrastructure as we have done over the last 20 something years, or whether it is providing educational assistance for children attending schools in St. Vincent and the Grenadines and educational institutions abroad, which amounts to between 2.5 and three million dollars a year, " he continued.
Bullock said that for VincyMas 2022, there was tremendous underperformance in the area of sponsorship.
And that a number of entities, many of them state-owned, are sometimes the biggest critics of the CDC.
Bullock pointed out that since assuming office as chairman of the NLA, contributions by the NLA to the CDC have increased.
"I believe that I cannot be contradicted if I state categorically here…that the maximum contribution, previous to this administration, to CDC was $75,000.00 a year…so this administration through the National Lotteries has demonstrated its commitment to the development of culture and to the enhancement of Carnival in SVG…"
He further commended the CDC for their efforts in attaining some level of self sufficiency saying its a tremendous goal that is worthy of praise, rather than unfair criticism.
"CDC operates a lotto booth that is doing very well and I encourage them to perhaps get involved in two or three more in critical areas, so that you can increase your income and your effort in developing, what was a storeroom, into perhaps the most outstanding lounge bar and store in St. Vincent…and I hope that those persons who are so ready to criticise, condemn and pull down, take the time out to come and support this worthwhile venture."
Bullock finally encouraged Vincentians to support VincyMas and the NLA saying "when you support the National Lotteries, you support the development of sports and culture and education in St Vincent and the Grenadines."