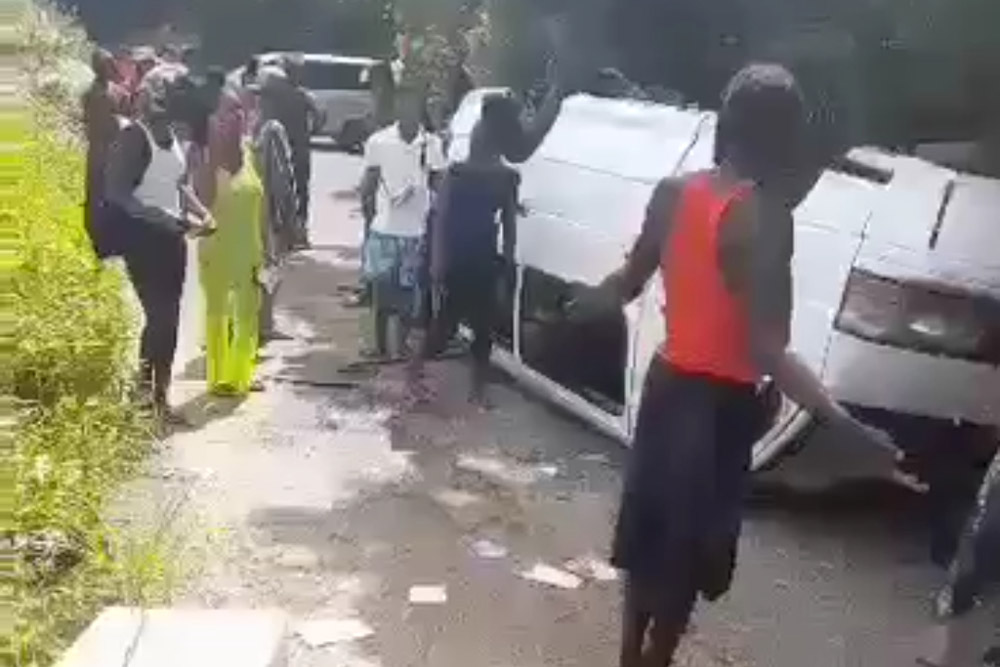 Passengers injured in van accident at Mt Greenan treated and discharged
Some passengers on a van which overturned at Mt Greenan on Sunday, December 4 were treated and discharged from the Modern Medical and Diagnostic Center where they had been taken for treatment.
The accident caused the activation of mass casualty protocols.
SEARCHLIGHT understands that the van overturned in an area known as Firebun, where the driver had diverted to access a by-pass road in order to escape the slow-moving motorcade ahead of him that had been taking the President of Cuba to Georgetown.
While addressing a ceremony at the Modern Medical and Diagnostic Centre (MMDC) at Georgetown, which was constructed with the support of the Government of Cuba, a note was passed to the Prime Minister, Dr Ralph Gonsalves alerting him about the accident.
After reading the note, Gonsalves said mass casualty protocols had been activated and three of the persons in the vehicle had already arrived at the MMDC.
SEARCHLIGHT has learnt that the injuries were not life threatening and the passengers were treated and discharged from the facility later that day.
RELATED ARTICLE: A passenger van overturned at Mt Greenan today, causing mass casualty protocols to be activated.