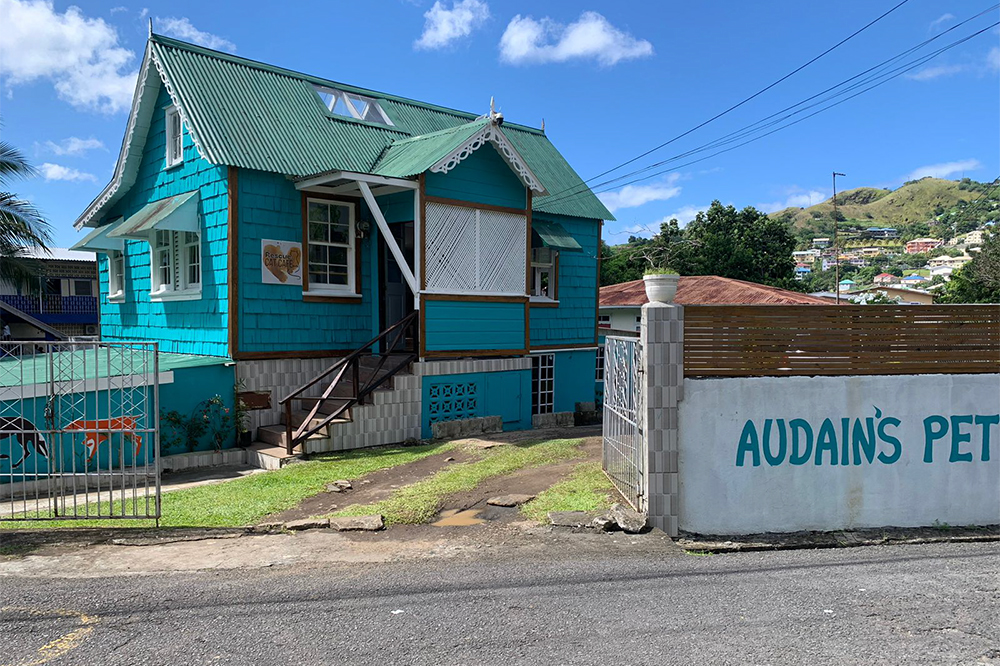 Veterinarian opens rescue cafe for cats
A veterinarian has introduced this country's first Cat Rescue Cafe to provide therapeutic and medical benefits to the feline community.
Dr Eric Alonzo Audain, officially opened 'Cat Rescue Cafe' on Thursday, December 1 to provide a safe haven for cats.
The facility, located at Kingstown Park behind the St Martin's Secondary School, also serves as a cat adoption centre and a veterinary department for both cats and dogs.
The Cafe which opens from 9:00 a.m to 5:00 p.m Monday to Friday is said to be the second of its kind in the Caribbean.
Dr. Audain explained that the first cafe originated in Asia in the early 90s but has now expanded to other parts of the world such as the USA, Canada as well Trinidad and Tobago, which is said to be the first English speaking Caribbean nation to have one.
"The concept of this cat cafe is to try to adopt cats that are homeless and give them permanent homes, and at the same time afford persons the opportunity… to come at a setting to sit and interact with the cats for a short while."
Dr Audain pointed out that the interaction process between humans and animals has proven to be medically beneficial.
"Medical research has shown that it actually helps to reduce blood pressure, and all that stuff. So actually, there are lots of benefits and opportunities from it. "
He said the idea to introduce a cat cafe to SVG arose from a conversation with a veterinary student, and he is hopeful it may do well though it may take time to develop.
"As a Veterinarian who has been here for quite a while, I have seen a change in the culture towards pets.
"People are more attached to their animals, so a cat or a dog at home aren't like [animals] any more, they're like family members," he notes.
" I envision that we would have a greater awareness and also have more persons come in to interact with the cats…not only to play with the cats or to see the cats, but also as a means of providing some form of medical entity…so I think the sector will eventually grow overtime…"
Dr Audain who says he has been a Veterinarian for the last 20 years provides medical services
for cats and dogs in the downstairs of his facility.
The Veterinary Centre which is called 'Audain's Pet Health Care Centre' operates from 8:00 a.m-5:00 p.m, providing a full range of services. It consists of a digital diagnosis room, a Lab, a consultation room, and a room where animals are kept for further observation after surgery.
The vet says he hopes to have cats ready for adoption as of Friday, December 9.