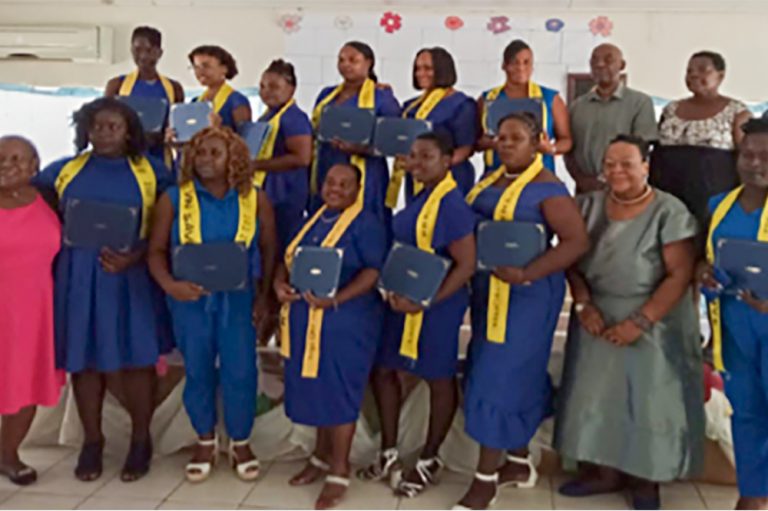 Eighteen graduate from Vinsave Early Childhood Training Course
Eighteen women who work with small children in a number of centres graduated earlier this month with certificates in Early Childhood Development.
The training course, offered by Vinsave, ran from March to June, 2022 with the graduation ceremony taking place on November 3.
A release from Vinsave says the training, which was funded by the Skills for Youth Employment (SkYE),project offered the students both theoretical and practical knowledge and experience in Childcare and Development, Parenting,Community Development and other related areas.
It said the Early Childhood Centres throughout St. Vincent and the Grenadines to which the women are attached are in a better position to offer quality programmes for the stimulation of the young children under their care as a consequence of the training received.
The graduation, held under the theme: 'By overcoming challenges, we experience- new beginnings, new attitudes, new life' took place at the Vinsave Auditorium.
It heard addresses from several persons, including Chairman of the Vinsave Board, Conroy Huggins; local co-ordinator of the SKYE programme, Dwight Lewis and Director of Vinsave, Janice Fraser.
Valedictorians were Nerline Cambridge and Melern Bruce-Tash.
RELATED ARTICLE: VINSAVE takes its services to children in shelters