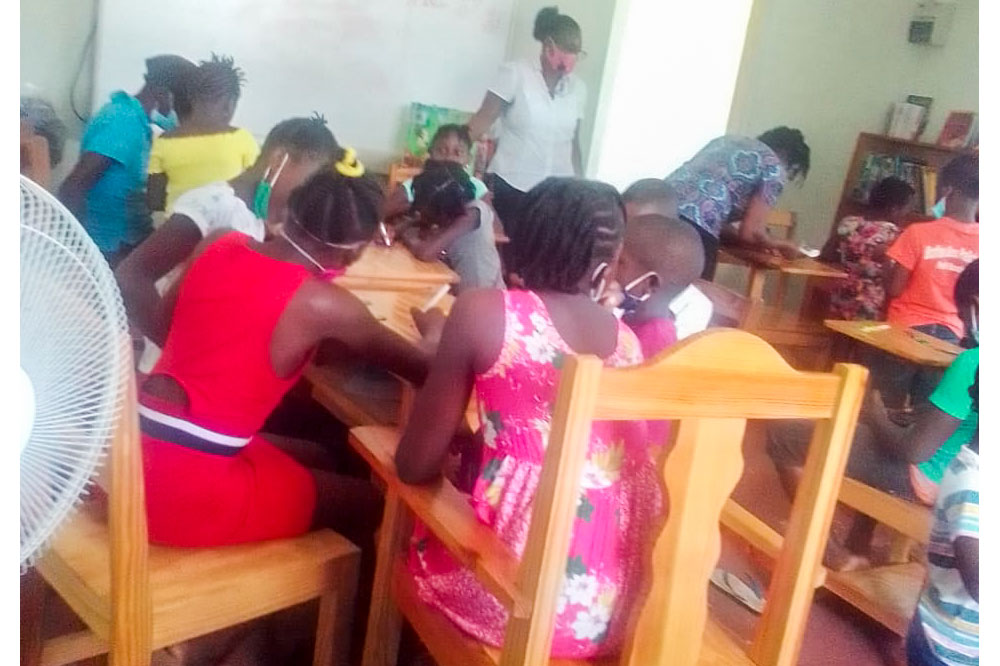 Press Release
April 30, 2021
VINSAVE takes its services to children in shelters
The Vinsave Child Development Centre is volunteering its services to the children and parents in shelters who have been displaced by the eruptions of the soufriere volcano.
In a release, the organization said it began its volunteer work in the shelter at Thomas Saunders Secondary School and will eventually include other shelters.
The Ministry of Education Early Childhood Unit has supported Vinsave in this effort with support from UNICEF, Barbados.
Even though the targeted age group is 0-5 years, the Organization has included all children up to the age of 12 years.
Parents have not been left out, as they are actively engaged with the children during the sessions. Director of Vinsave, Janice Fraser said a parenting programme is also planned for the parents and guardians, based on their needs.
Vinsave is a non-profit organization which is committed to the development of children, youths and communities through early childhood care, training and community development; and continues to work in the area of development for over 50 years, having been started by the Save the Children Funds of Britian and Canada in the 1960's.VINSAVE takes its services to children in shelters