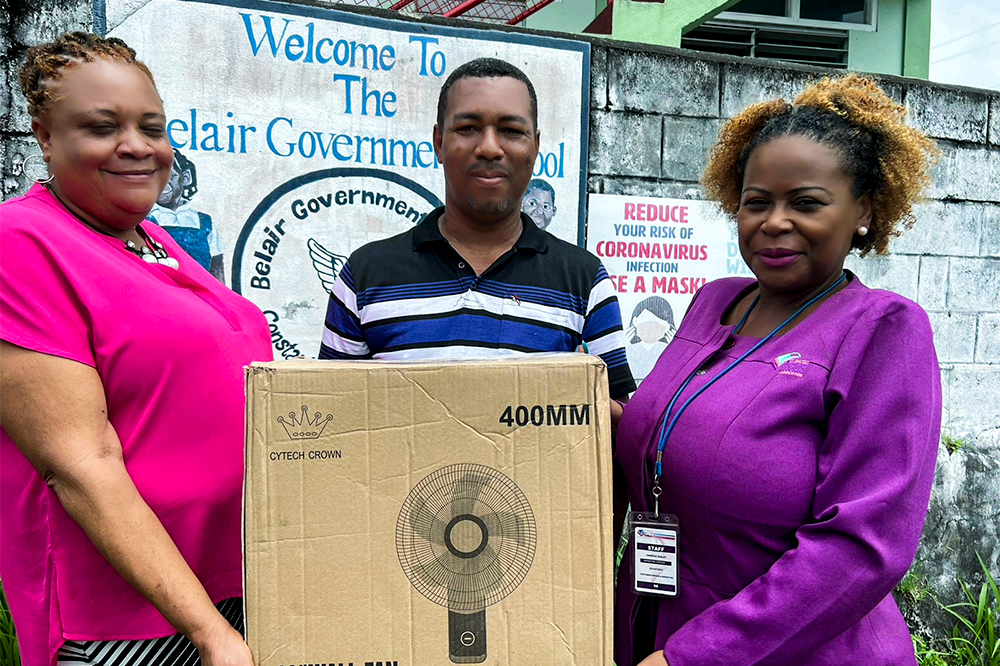 SVBLA Brings Comfort to the Belair Government School
TEACHERS ASWELL as students at the Belair Government School are having a more enjoyable experience thanks to the St Vincent Building and Loan Association's (SVBLA) contribution of wall mounted fans.
On Wednesday, October 5, SVBLA handed over wall mounted fans to Principal Carmille Nichols-Bascombe and President of the Parent Teacher Association, Joseph Bascombe.
Despite ventilation at the school, both teachers and students were finding it difficult to cope due to the heat.
According to a release from the SVBLA, Candice Sealey, Marketing Officer at SVBLA, noted that SVBLA places a high value on education as is demonstrated through its yearly scholarship awards. Therefore the organization is pleased that its donation will have a positive impact; Sealey further added that students learn best when they are comfortable in their physical environment hence the correlation between comfort and students' success.
Bascombe expressed his joy in receiving the donation particularly because it meant that the classroom would be more enjoyable and comfortable and by extension, students would be have a more pleasant learning experience. He stated that "the heat experienced in these classrooms can make the learning environment very challenging".