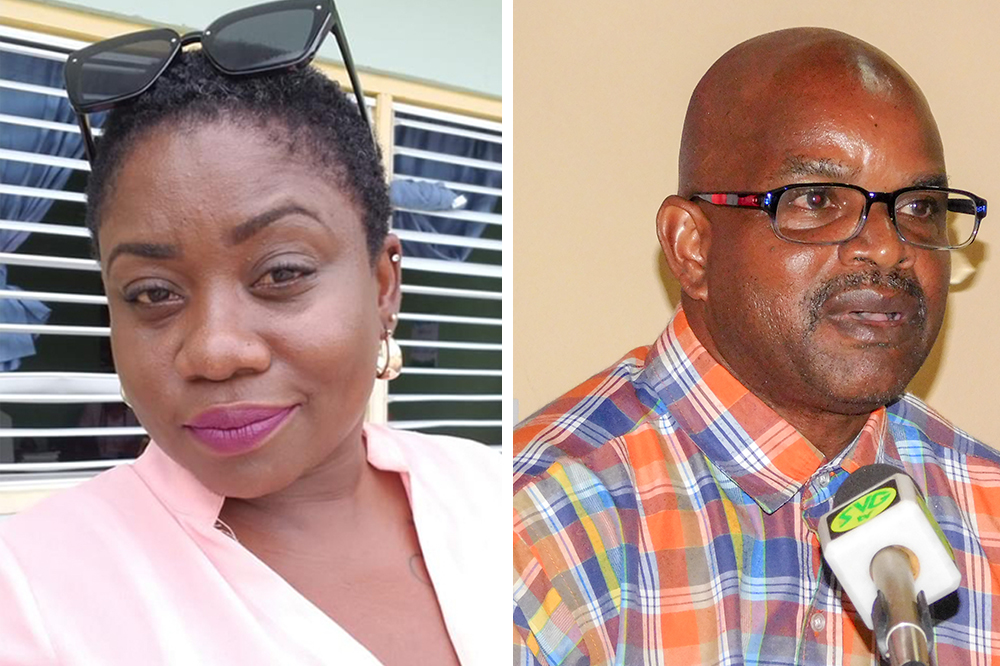 Public rally set for 'Protest Tuesday' in Kingstown
BEFORE the COVID19 pandemic, today would have been celebrated as Mardi Gras, 'Carnival Tuesday', marking the official end of Vincy Mas 2021 with thousands of masqueraders parading the streets of Kingstown decked in colourful costumes from local mas bands.
The capital's streets are expected to be filled today, but not with persons covered in beads and glitter in a festive mood ; rather they will be brandishing placards on what is being called 'Protest Tuesday'.
The demonstration is expected to take place in front of the Parliament/ Court House building at the same time that Members of Parliament congregate for a sitting of the House of Assembly, and is a continuation of weeks of protests against what has been seen as ongoing injustices in St Vincent and the Grenadines (SVG).
One such issue is the shooting matter currently before the court, which involves Diamond resident, Cornelius John, Senator and Deputy Speaker of the House, Ashelle Morgan, and Deputy Director of Public Prosecutions, Karim Nelson.
The protests will likely involve members of the public and persons from several organisations in the country, such as the Public Service Union (PSU).
"It has to come to a stop at some point and I think now is the turning point in the life of St Vincent and the Grenadines, of our people and as a Union, we want to make that particular call to our people to stand firm because if we don't stand, I am fearful that at the end of the day, we will be questioning ourselves of what has just happened," the PSU president, Elroy Boucher said at a press conference yesterday.
The union has encouraged its members to support today's protest by wearing their green PSU shirts on the picket line.
Since the shooting incident was brought to the public's attention, calls have been made for the removal of Morgan from the House of Assembly. The senator and Deputy DPP recently had charges brought against them in relation to John's shooting.
Morgan also took a onemonth leave of absence in the first instance, so as not to distract from matters of the House, she said.
But even with these recent developments, protesters are still calling for justice to be served.
Boucher said today's protest is against all injustices, not just the matter involving the senator and Deputy DPP.
"We have laid out here a number of injustices and it continues to happen within the public service. So, we have to go on the protest line against injustice within the public service also, in addition to sending the message that justice must be done in the case that is currently before the court," he said.
Previous protests have been organised by the local social group, Rise Hairouna.
Spokesperson for the group Nikeisha Williams, has also outlined several issues that they are standing against. The group has been calling for accountability and transparency for money received for and on behalf of the people to aid with volcanic eruption relief and COVID19; the Freedom
of Information Act to be made effective; NEMO and the Ministry of National Mobilisation to immediately distribute all aid received; the removal of the increased customs service charge; and to effect a national moratorium on essential service payments amidst harsh economic conditions currently being faced in SVG.
Opposition leader, Dr Godwin Friday said he will be in attendance at today's protest.
The president of the New Democratic Party (NDP), along with other members, have also been encouraging persons to come out on 'Protest Tuesday' to stand against injustices in SVG.
"At some point – and we have arrived at that point – what we have to lose is our way of life, our hope for the future of our country, the administration of justice and the rule of law, decency and decorum in the House of Assembly, the things that define us and motivate us as Vincentians; when they are undermined -and we are just basically a collection of people floating on these beautiful little islands that have been entrusted to us -but without any sense of purpose," Friday said during the New Times programme on Nice Radio yesterday.
The opposition leader added "We can't allow that to happen because we have never been like that as a people, and for those who were part of our independent struggle and the founding of the nation of St Vincent and the Grenadines, that was not in their expectation that we would come to this point. We are supposed to be better off…" He also outlined several issues affecting society; one such being poverty.
Friday said there is no better time and place than at today's meeting of the House of Assembly to protest and say "…we will make our voices heard in this particular way".
"…We must stand up as well to encourage and support the work that we do in the Parliament, but also to show that when we are sent to the Parliament, that the people of the country did not give away their right to take direct action for democracy…" he said.
Today's sitting of Parliament is scheduled to start at 10am.