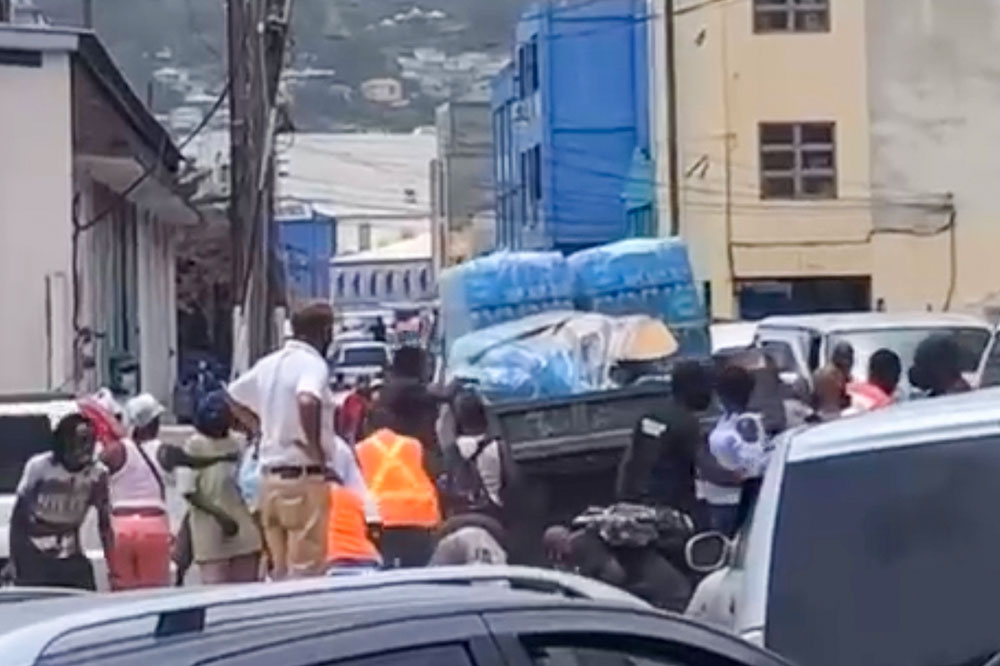 Police will not tolerate stealing of water
THE LOCAL police said that a number of disturbing videos have been circulating on social media depicting persons stealing bottled water from water trucks that are tasked with the delivery of water to several communities.
"The Royal St. Vincent and the Grenadines Police Force (RSVGPF) vehemently registers its displeasure with this criminal behaviour", the police said in a release.
"While persons are distressed at this time and are in need of water and other food supplies, it must be done in an orderly manner. The RSVGPF takes a zero tolerance approach to this and all other kinds of unlawful acts; and therefore calls on the persons responsible to desist immediately or face prosecution," the statement concluded.
Prime Minister Dr Ralph Gonsalves commented on the matter in his daily volcano update on NBC Thursday, explaining that the water was brought into the country for a NGO for local distribution.
Some portion of the shipment was exposed and persons grabbed what they could at two points as the truck made its way through Kingstown.
He made it clear that he was not condoning the acts, but also expressed that he understood the desire of persons to get water which is in short supply.
He also noted that the organistion, which was not named, has been asked to seek police security when transporting these emergency supplies.