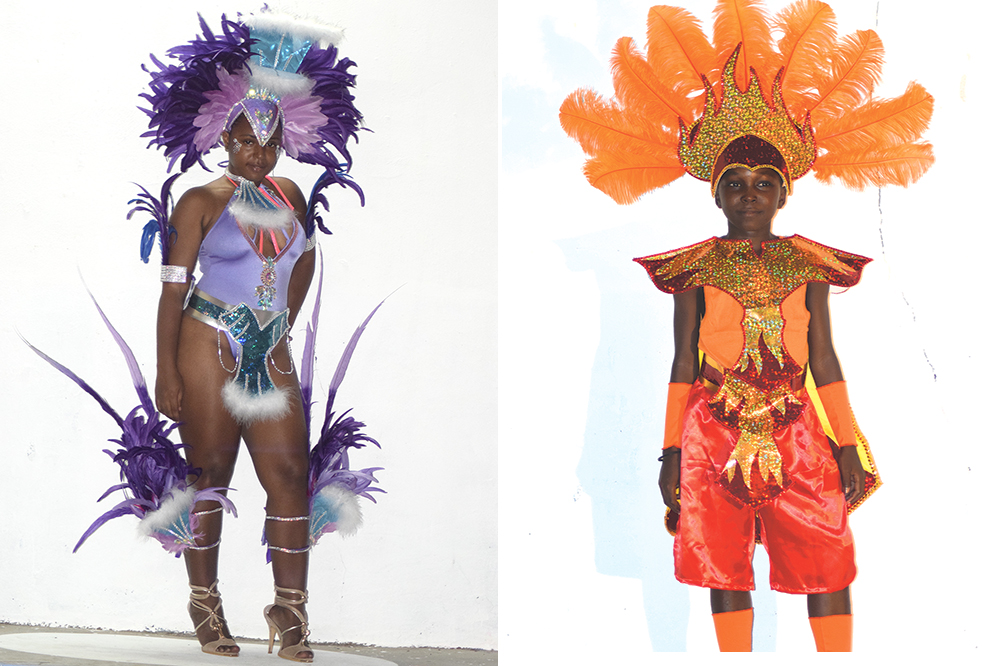 'Devastating Elements' on display for Vincy Mas 2018
Five sections, all depicting some of nature's phenomena, is Lynx Mas Band's presentation for Vincy Mas 2018.
Named Devastating Elements, the five portrayals by the band are Wild Fire, Tidal Wave, Snow Storm, Trough System and Volcanic Eruptions.And, the band is optimistic that they again will be a force to reckon with in all the major competitions.
"We have a band that can rival any other band… Our five sections are all colourful and reflective of the themes being presented," bandleader Cornelius Thomas related.Lynx Mas Band, which has been around since 2005, finished fifth in the Band of the Year category in 2017, with the presentation of "At the Movies".
"We also won the Individual of the Year category; we were second in the King of the Bands and third in the night section," Thomas said in recalling the band's successes in 2017.
The Lynx Mas band's base is located at the back of the G & T Enterprises at Sion Hill.