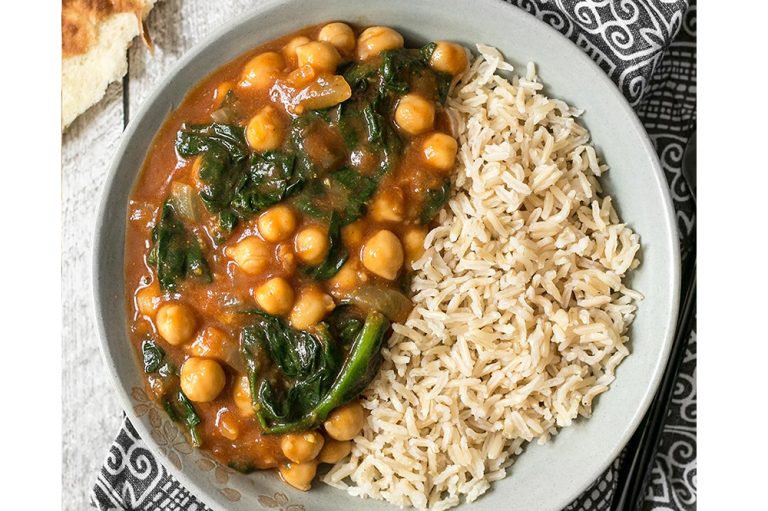 Kitchen Corner
May 1, 2018
Curried Chickpeas with Spinach
Dice the onion, mince the garlic and grate the ginger on a small grater.
Sauté the onion, garlic, and ginger in a large skillet with the oil over medium heat until the onions have softened (3-5 minutes). Add the curry powder and continue to sauté with the onion mixture for one minute more. Add about 1/4 cup of water to the skillet along with the fresh spinach and continue to sauté until the spinach has wilted. The water will help steam and wilt the spinach (no water needed if using frozen spinach). Drain and rinse the chickpeas. Add them to the skillet, along with the tomato sauce.
Stir well to distribute the spices in the sauce and heat through (5 minutes). Serve over rice or with bread.
For the chickpea lovers out there, you can give this one a try.
You will need: 2 Tbsp oil of your choice 1 small onion 2 cloves garlic 1 inch fresh ginger 1 1/2 Tbsp curry powder 8 oz spinach (fresh or frozen) 15 oz can tomato sauce 29 oz can chickpeas Method: