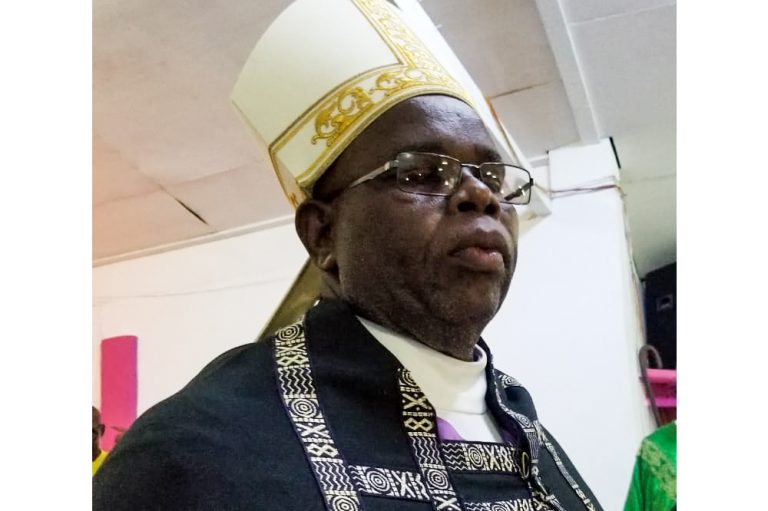 Independence Messages
October 23, 2020
God give us the fortitude to overcome
by: Archbishop Melford Pompey of the Spiritual Baptist Archdiocese
"For brethren ye have been called unto liberty for an occasion to the flesh, but by love serve one another." Galatians 5:13
All praise and thanks to God for the celebration of another anniversary of Independence.
Through many dangers, toils and snares we have already come: Let us use the liberty given to us to appreciate the amazing grace of God to us and his mysterious ways.
The coronavirus (Covid-19) pandemic that has affected millions globally claiming the lives of over one million people must not be taken slightly even with the millions that have recovered. The dengue fever that is presently affecting us claiming about six lives, affecting over 500 people here reminds of II Chronicles 7-13-14
"If I shut up heaven that there be no rain, or if I command the locusts to devour the land, or if I send pestilence among my people;
"If my people, which are called by my name, shall humble themselves, and pray, and seek my face, and turn from their wicked ways; then will I hear from heaven, and will forgive their sin, and will heal their land."
Let us not loose our focus in these times while many countries have closed their borders and stopped mass gathering resulting in the closure of churches; our border and churches remained open while adhering to the protocols and guidelines as set out by the authorities.
As a church, we did not lose our focus, but by intercessory prayers our request was made known to God.
I salute the Ministry of Health and by extension, the Government of St Vincent & the Grenadines for the way they have been handling the pandemic, thanks to the frontline workers for their commitment and sacrifice. It is not over, but may God give us the fortitude to overcome and the will to seek to face.
To the Spiritual Baptist fraternity, be not daunted by the little we have achieved for 2020, even though our expectations were high, Jesus remained "the way, the truth and the life" St John 1: 4-6
When Job was blessed after his test, everything was doubled. I am confident that by faith, a double portion of blessings await us if we do not lose hope. The successful synod a few Sundays ago, sets us on a path to work even harder as there is so much to be done.
As we prepare for general elections on November 5, 2020, I call for peace in our churches, families and State and a campaign free of violence. "Let all things be done decently and in order" I Corinthians 14:40.
May peace reign from shore to shore and God bless and keep us through.
To the government and people of St Vincent and the Grenadines, Congratulations and happy anniversary. "Blessed is the nation whose God is the Lord" Psalm 33:2.
What e'er the future beings, our faith will see us through.
May God bless us all
+ Melford