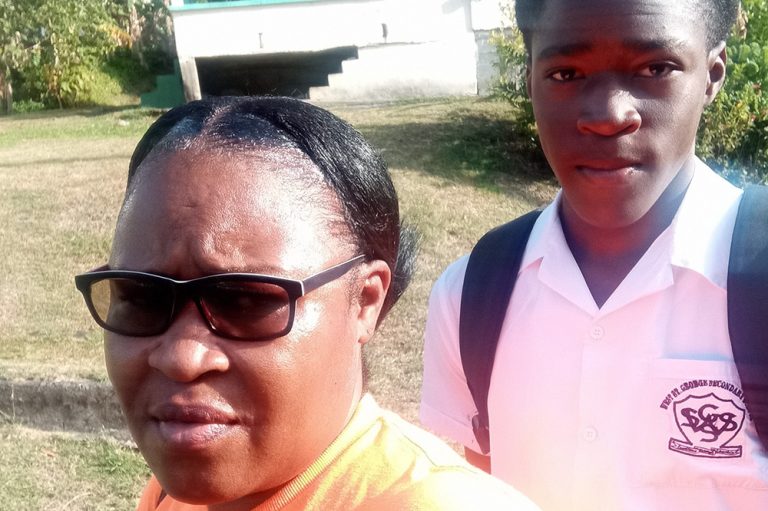 Single mom appeals for help for son to finish Secondary School
A female resident of Glen is seeking assistance for her teenaged son so he will be able to complete secondary school.
The concerned mother, Orva Fernandez said that she is a struggling single mother who is finding it hard to make ends meet.
Fernandez told SEARCHLIGHT that her 15-year-old son Syron Fernandez lost his father over one year ago, and since then, life has been difficult.
The mother of four said Syron is the son of Delano 'Scrapie' Spencer who died last February in an incident at St Vincent Distillers in Georgetown .
Spencer died after a wall fell on him.
Fernandez related that her son is traumatized by the death of his father so much so, that his performance in secondary school was affected .
"He was getting a help from Lotto, but after his father died he failed and they stopped giving the help," she related.
"Right now nobody helping my son and I am a struggling single mother."
Fernandez who is a kitchen assistant at the Milton Cato Memorial Hospital said she often finds it difficult to provide food for her family, and transportation for her son to attend the West St George Secondary School.
She said she lives in a one room ply wood house and her son has to sleep by a neighbour.
Fernandez is reaching out to members of the public for their assistance.
RELATED ARTICLE: Woman begs for public housing for elderly neighbour