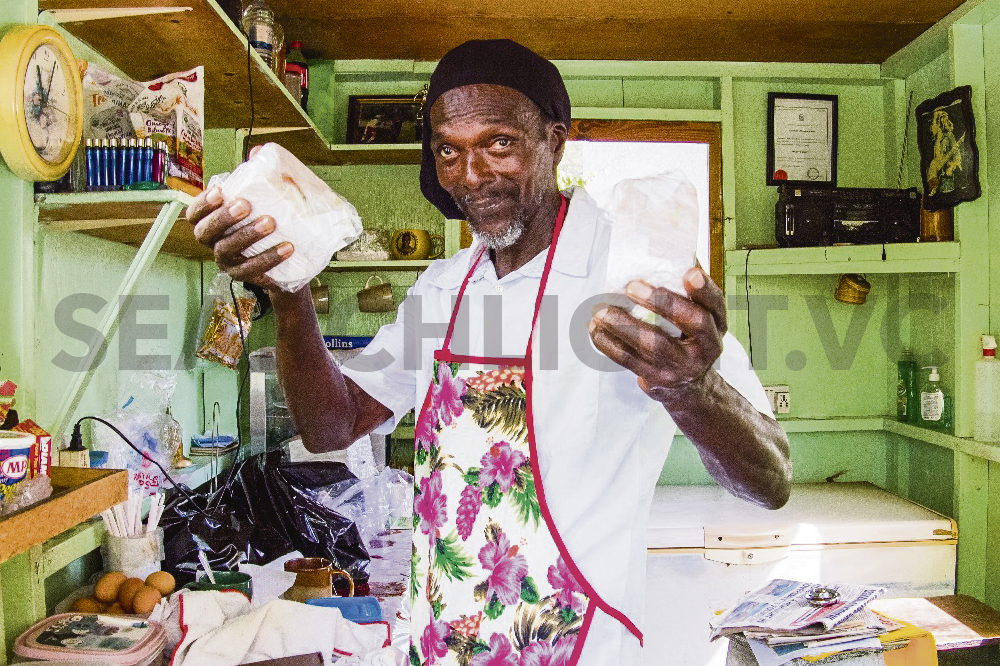 Front Page
January 20, 2023
Paul's Lot is more than just crime and violence – 'Freddie' (+Video)
When Paul's Lot is mentioned, the first thought that may come to mind is that of a criminal hotspot.
But owner and chief cook of Freddie's Delight, Alfred 'Freddie' Peters wants the public to know that there is more to the community than just crime and violence.
SEARCHLIGHT spent some time at his food business, a small wooden shop in the middle of Paul's Lot, to discuss how his business has been thriving over the years, despite the public perception of the community.
"From the time I small there was always this stigma with Paul's Avenue, and now I reach a big man it is still the same. If you look around here you will see a lot of business places, a lot of traffic…it is just a few that go about with the violence and crime, but in general, I don't think we have a lot of people involved in crime in Paul's Avenue," Peters said.
Freddie's Delight is one of five food establishments in the Avenue, and despite the negative publicity, Peters said he views the area as one of the most popular food spots in the city.
"… there is this stigma that Paul's Avenue is a bad place and people afraid to come around, but when people come to town and looking for something to eat, it is in Paul's Avenue they heading.
Peters said he believes it is the good quality food he provides that keeps his customers returning over the two-plus decades that he has been in operation and he prides himself on his "health first" mantra.
"A lot of people get into business because they want the quick money… but my thing is, if you know you doing food for people, always put people health first. Even when no one is looking, do the right thing."
His menu offers a range of items including cheese, tuna, egg and spam sandwiches, as well as natural fruit and vegetable juices. All of his ingredients are locally sourced and Freddie told SEARCHLIGHT he makes it his duty to support local market vendors.
"They actually look out for you and make sure you get the best and that is what the customer wants."
With quality offerings being at the forefront of his business model, Peters has set a rigorous schedule for food preparation, starting his day at 5: 15 a.m, cutting, dicing and slicing to ensure that when customers arrive at the door of his shop there is an "easy flow".
Despite stumbling into the food selling business after losing his day job, coupled with the fact that he is the sole cook, Peters said he has no plans to halt business any time soon.
"I want to thank my many customers who continue to show me love…St. Martin's and Bishop College…you all been part of this journey. Even the vagrants and mentally ill, you are a part of this too because even if they don't spend the money, someone else will spend it for them."
RELATED ARTICLE: Founder of Kye's Vegetarian Cuisine, Michael 'Kye' Sylvester, passed away at age of 66.