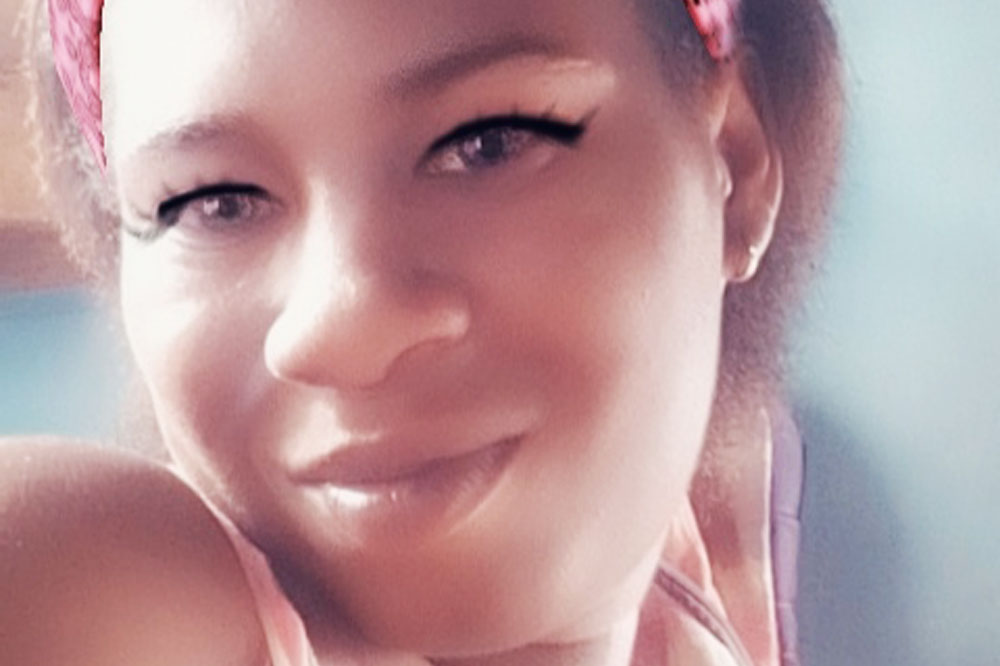 Front Page
August 30, 2022
Daughter of murdered woman wants justice for her mom
by Katherine Renton
The daughter of the woman who was found dead on the tarmac of the decommissioned E.T Joshua Airport last week is looking for justice, noting that what happened to her mother is "total wickedness".
"My mother don't trouble nobody" Cattalina 'Bim Bim' Small concluded yesterday, August 29, saying that justice is the only thing she wants in the wake of the death of her mother Veronica 'Keisha' Small.
"Because that is wickedness. Yeah. That is total wickedness," she stressed.
The daughter said she found out about the gruesome discovery of her mother's body from her aunt at around 8/9 a.m on August 25.
"I feel sad. I been crying and my boyfriend was trying to tell me 'well have the faith and don't break down yourself'. I trying to hold the faith as well. Still thinking of she," 'Bim Bim' revealed.
Cattalina said her mother had two children, a daughter and a son. The daughter grew up in the foster care system but maintained a good relationship with her mother.
She said that 'Keisha' was known by many in St Vincent and the Grenadines and would have a "little alcohol" but would not trouble anyone.
The daughter also stated, "I don't know whosoever the guy be or whosoever they are they ain shoulda do she that."
She remembers last seeing her mother on the Friday before her death.
"I was in town helping my mother-in-law sell some plantains and I saw her up wharf and she did ask me for a five dollars," 'Bim Bim' recalled, "She turn to me and say 'daughter give me a $5 please nuh'."
The daughter said she knew her mother would spend it on alcohol, but she gave it to her.
"She hug me up, she kiss me, she say she love me, I say yeah I know you love me, I love you too," Cattalina recalled.
However, she said she saw her mother on the night following her death in a dream.
The daughter said her mother was "bawling for me and telling me 'You know them kill me? Them kill me you know, them kill me you know?' That what she telling me."
"I see tears running down she eye and I dey touching it and telling she 'don't cry mommy, don't cry. God will be with you'."
" 'You know them kill me. Is rape they rape me annuh. Them kill me', And I dey bawling for she, and wiping her tears, and I did telling she 'don't worry, God will deal with them'" she remembered.
"I just wake up out of my sleep and I just keep panicking, panicking and I kneel down and I start to pray. I say Father God, whosoever do my mother that, you don't sleep you watch over us."
The postmortem examination done last week reveal that Small was strangled to death.
The daughter said she is taking charge of the funeral arrangements for her mother.
"I'm trying my best. I know I ain really have that much but I'm going by the Government to have a little help because they know her," Cattalina told SEARCHLIGHT.
[Updated September 1st, 2022 @8:42 to change  Cattalina 'Bim Bim' Small name from Latoya to Cattalina]