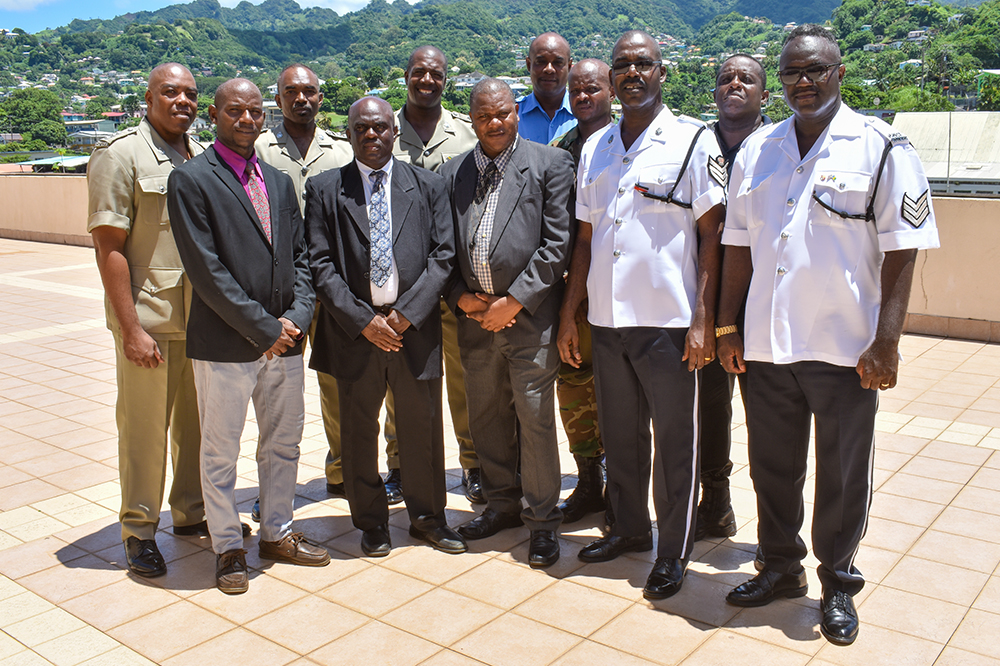 Front Page
September 1, 2020
Twenty-two police officers mark 25 years of service
Twenty-two Officers celebrate 25 years of service in the RSVGPF.
Twenty-two officers of the Royal St Vincent and Grenadines Police Force (RSVGPF) are celebrating 25 years of service in the organization today, September 1 2020.
The officers who have achieved this milestone are Assistant Superintendent Ronald Benjamin, Inspectors Curtis Clarke and Lindon Oliver; Station Sergeants Curtis Thomas and Angus Morris; Sergeants Malcolm Alexander, Casanki Quow and Maxian Richardson; Petty Officers Clinton Lewis, Junior Baptiste and David Lewis; Acting Sergeant Royden Hannaway; Corporals Keith Lewis, Glendon Davis, Cuthbert Morris and Syon Shoy; Acting Corporal Roycel Davis and Police Constable 626 Winston Mars.
These officers are attached to various stations, departments and units throughout the RSVGPF and are the only ones remaining from a batch of 67 recruits who were enlisted into the RSVGPF on September 1 1995.
The officers expressed thanks to the almighty God for his guidance and protection throughout their journey in the Police Force and to their families and friends for their undying support over the years. Appreciation and thanks were also expressed to their colleagues and all the persons who have contributed to their development and career as police officers.
In celebration of this milestone the officers will be having a dinner today and a picnic tomorrow, September 2.
Commissioner of Police Colin O. John on behalf of the men and women of the Royal St Vincent and the Grenadines Police Force extends congratulation to the officers on their achievement, dedication to duty and wishes them success in the future.