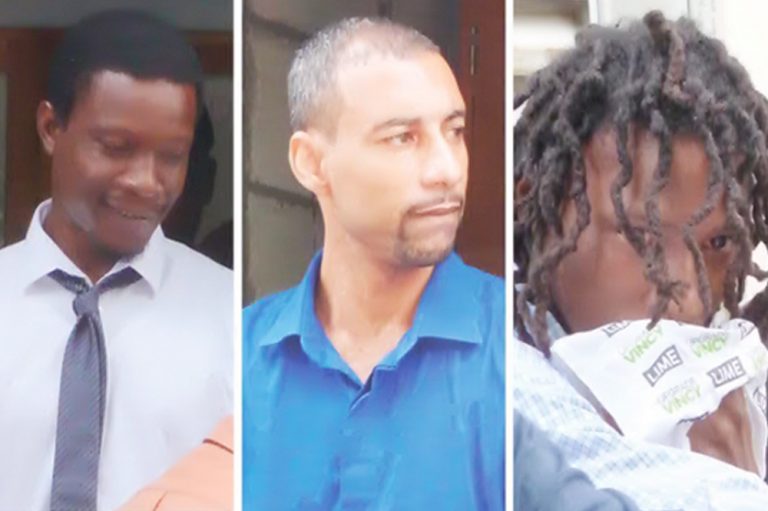 From the Courts
December 9, 2022
Trial begins for three charged with murders of Constable, brother
The trial has begun in High Court #1 before Justice Brian Cottle of three men who are charged with the 2017 double murder of the 25-year-old police officer and his 19-year-old brother.
The trial began on Monday, December 5, of Richard Francis of Layou, Kendine Douglas and Schemel Dunbar both of Rillan Hill who were jointly charged for the May 4, 2017 murder of police constable, Danroy Cozier and his brother, Nicholas Cozier.
The men are also charged with conspiracy to commit the murder of the Police Constable, who had been stationed at the Mesopotamia Police Station at the time of his death.
Up to Thursday, December 7, some 40 witnesses were listed to be called to testify in the trial.
The prosecution is being led by Assistant Director of Public Prosecutions, Tammika Da Silva- McKenzie and Crown Counsel Richie Maitland.
For the defence, lawyer Grant Connell is representing Douglas, while Ronnie Marks, is representing Francis, and Carl Williams is representing Dunbar.
RELATED ARTICLE: After just three hours of deliberation yesterday, a 12-member jury found former journalist Junior Jarvis guilty of murder.