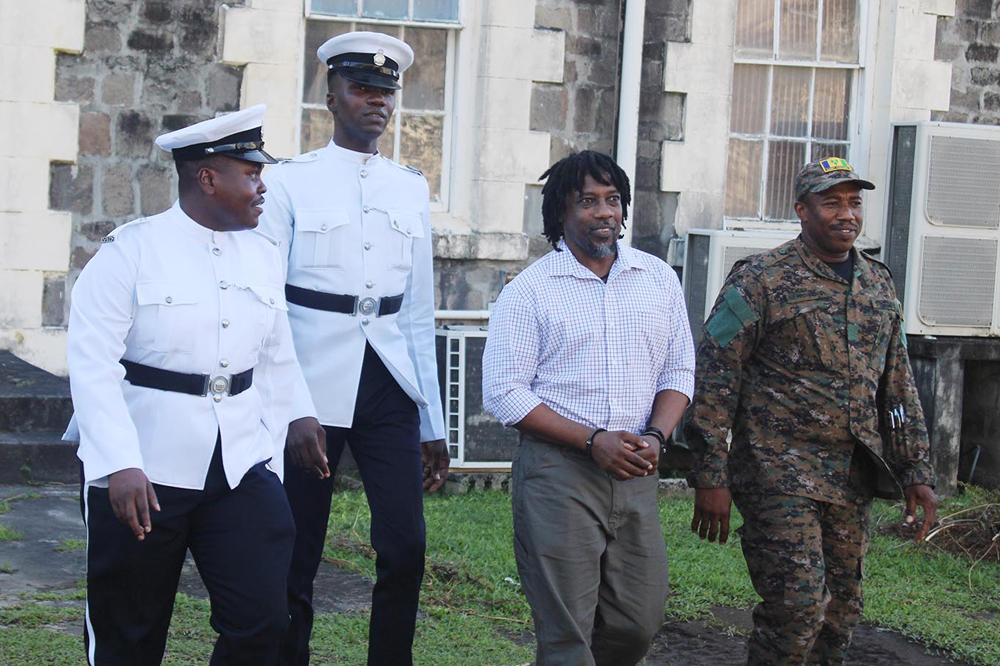 Front Page
November 29, 2022
Jarvis found guilty of 8 charges including murder (+Video)
After just three hours of deliberation yesterday, a 12-member jury found former journalist Junior Jarvis guilty of murder in the shooting death of banker Randy Lawrence on February 14, 2017.
Jarvis, 50, was also unanimously found guilty of six other offences by the jury of four men and eight women. For one additional charge, he was found guilty, but not by unanimous decision.
In additions to causing the death of the 39-year-old banker at Arnos Vale by an unlawful act, Jarvis was found guilty of using a firearm to commit this offence.
He was found guilty of entering the home of Josette Smith at Arnos Vale as a trespasser and at the time had a gun which is deemed a weapon of offence.
Additionally, Jarvis was found guilty of attempting to murder Josette Smith and attempting to murder Arisha Pompey both at Arnos Vale.
Guilty verdicts were also returned for the charges of abducting Arisha Pompey, assauting Arisha Pomey causing her actual bodily harm and using a firearm to abduct Arisha Pompey.
On one charge, that of attempting to murder Pompey, the jury did not reach a unamious decision, but Jarvis was found to be guilty seeing that the decision was 11-1 in favour of a guilty verdict.
Justice Brian Cottle made an order for a social inquiry report to be conducted.
Before he is sentenced in January 2023, the court will hear pleas of mitigation from the Jarvis's lawyer Kay Bacchus-Baptiste who is being assisted by counsel Ronnia Durham-Balcombe.
Until a date has been finalized for the sentencing, Jarivs will remain remanded in custody.
The murder trial began on Monday, October 31, almost six years after Jarvis was charged and lasted for one month.
The final witness in the case took the stand on Wednesday, November 23 and the following day, the court visited the crime scene at Arnos Vale.
After the visit, to the crime scene, the prosecution provided closing arguments, which was followed by those of defence counsel, which continued the following day, Friday, November 25.
The state's case was led by Director of Public Prosecutions, Sejilla McDowall who was supported by crown counsel, Riche Maitland and Renee Simmons.
During the trial 45 witnesses including the defendant took the stand to testify at the High Court #1 in Kingstown before Justice Brian Cottle.