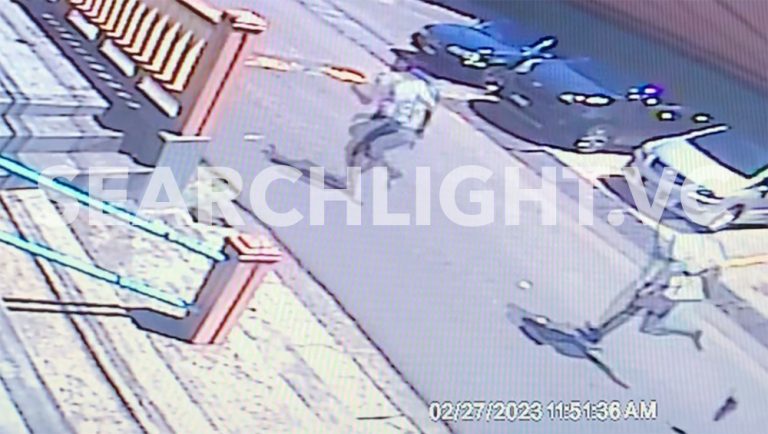 Breaking News
February 27, 2023
Ottley Hall man flees from court after being sentenced
Javill Williams, a resident of Ottley Hall, made a daring escape from the Kingstown Magistrate's Court after being sentenced on a number of charges.
Around 11: 30 am on Monday, February 27, Williams was being escorted from the court in the presence of two police officers.
Video footage captured on SEARCHLIGHT CCTV cameras shows Williams walking from the court to a police transport vehicle which was parked alongside the road. When he nears the vehicle, he hesitates briefly and then sprints in the direction of Kingstown Park Road. He was not in handcuffs.
One police officer pursues Williams but is unable to recapture him. The officer loses his hat, one shoe and his belt during the chase, while Williams loses both his slippers.
Before his escape, Williams appeared before Senior Magistrate, Rickie Burnett where he was sentenced on five charges: two months on a theft charge, 12 months on burglary and damage to property charges which occurred on January 3 and 4 and six months for burglary and damage to property charges which occurred on February 21 and 22.
The sentences are expected to run concurrently.
SEARCHLIGHT understands that Williams was apprehended by police sometime after noon.
RELATED ARTICLE: Duo charged with burglary of Campden Park house