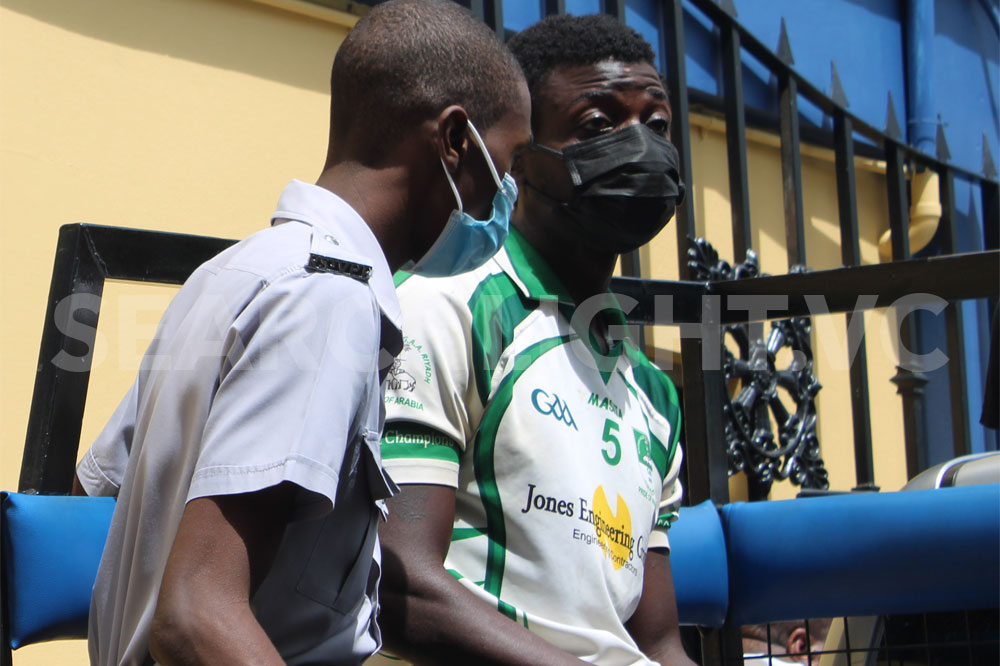 From the Courts
August 16, 2022
Duo charged with burglary of Campden Park house
A YOUNG DUO has been charged for allegedly breaking into a 55-year-old man's house.
Javill Williams, 24 years of Ottley Hall, and Kaysany Peters, 23 years of Campden Park, were brought before Chief Magistrate Rechanne Browne at the Serious Offences Court(SOC) yesterday, August 15.
It is alleged that on August 12, at Campden Park, they entered the house of WayneYoung of Campden Park as a trespasser with the intent to commit the offence of theft.
Williams, who did not have a lawyer, opted to enter a plea of guilt. On the other hand, Peters, who is represented by counsel Carl Williams, said she was "not guilty".
Station Sergeant Renrick Cato indicated that the prosecution would be accepting the guilty plea of the male defendant but asked that the facts of the case and the sentencing be set aside until the conclusion of Peters' trial.
He also noted that the prosecution had no objections to their bail but asked that surety be provided and that there be no contact with the alleged victim. Further, Cato requested that reporting conditions to the police station in their district also be added.
The magistrate decided on a bail sum of $1500 with one surety. If the two make bail, they will also be required to report to the police station in their district every Friday. They must also have no contact with Young.
The matters were adjourned to October 11 and transferred to the Kingstown Magistrate's Court.
Peters' lawyer noted that it would be "very, very difficult" for his client to find someone to act as surety.
The defendants did not succeed in signing bail yesterday morning and were instead escorted away from the court premises in police transport along with other prisoners who were scheduled to appear in court that day.