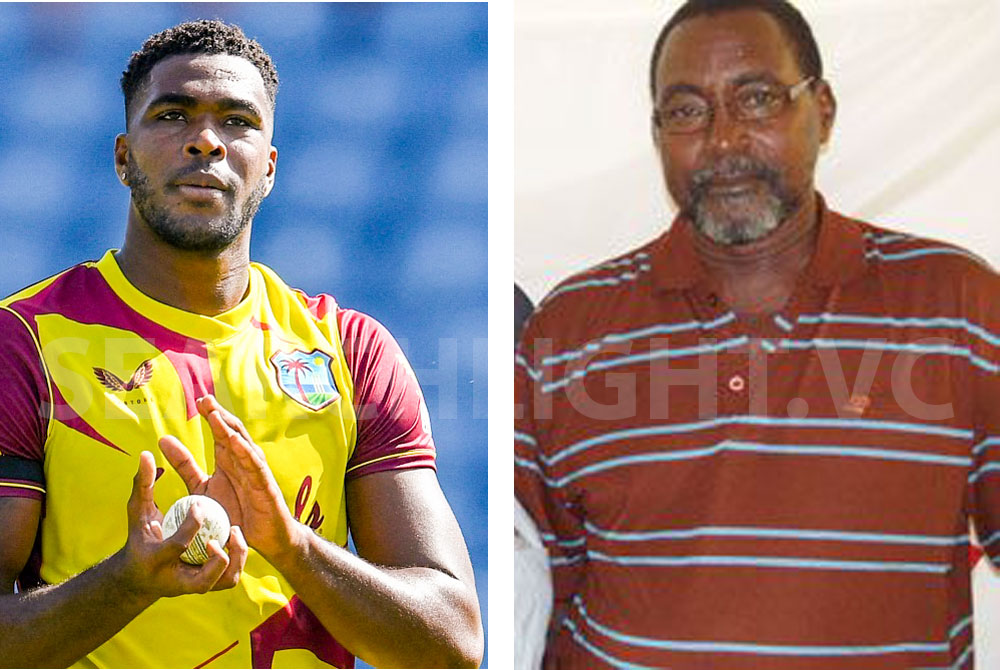 Breaking News
October 27, 2022
Two named as new Sporting Ambassadors for St Vincent and the Grenadines
Woodrow "Keelee" Williams and Obed Mc Coy are St Vincent and the Grenadines newest sporting ambassadors.
Prime Minister Dr Ralph Gonsalves made the announcement while making a toast to the nation at the Prime Minister's residence on Thursday, October 27, the 43rd anniversary of Independence.
Williams is a veteran sports coach, administrator and technical director, while McCoy, a cricketer has been selected to the West Indies Cricket team and is a left arm fast medium bowler.
They join a long list of St Vincent and the Grenadines sporting ambassadors which includes Sunil Ambris – cricket, Kesrick Williams – cricket, Peggy Ince-Hull – netball, Elliott "Morrie" Millington – football, Rawltie Lewis – football, Ian Sardine – coach & football administrator, Kishore Shallow – cricket, Doris Mc Intosh – netball, Dellarice Duncan- netball, Terrence Davis – special Olympian, Michael Findlay – cricket, Ian Allen – cricket, Lance John – cricket, Ezra Hendrickson – soccer, Marlon James – soccer, Esther Williams Robinson – netball; Shirley Browne-Winsboro – netball, and Adonyl Foyle – basketball.
Sporting and cultural ambassadors, among other things, are entitled to hold St Vincent and the Grenadines diplomatic passports.
[[UPDATED on Thursday, October 27, 2022 at 6:10 pm AST to correct the venue where the Prime Minister made the announcement.]]