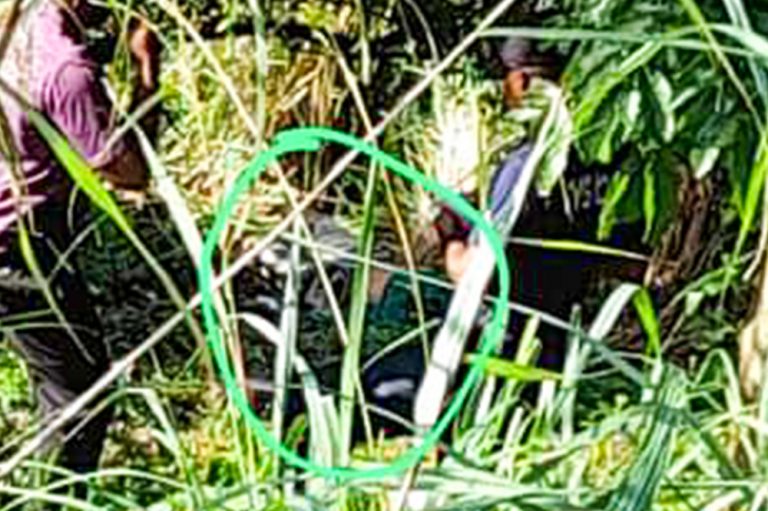 'Bag ah weed' found dead in Lowmans with head injuries
St. Vincent and the Grenadines (SVG) has recorded what the police say is the 40th homicide for 2022.
Dead is 54-year-old Burnett Daron Bramble, a man known is his community of Lowmans Leeward as "Bag ah weed".
Bramble's body was found in some bushes in his community at around 8:15 a.m. yesterday,Thursday December 22. He had what appeared to be head injuries and investigators attached to the Major Crime Unit of the Royal St. Vincent and the Grenadines Police Force (RSVGPF) are entertaining the idea he was struck in the head.
Bramble's cousin, Noel Jackson told SEARCHLIGHT that it seems as if someone struck his relative in the head and turned out his pockets during a robbery.
He said the death changed his mood as Bramble was a rehabilitated individual who once was a drug addict and heavy drinker.
"I was so happy when I saw he had cleaned up himself because he used to be on coke, drink plenty. He stop drink, he stop use coke and he found a place he could have been comfortable," said Jackson who revealed that the deceased has one daughter.
Jackson said Bramble was found in some bushes on a property belonging to a woman in the area and he is disheartened.
"We grew up in the same house…," Jackson said, adding that Bramble lived in Lowmans all his life and was a well-known individual who never interfered with people from what he knows of him.
"The situation is one where, it is a sad thing. 'Bag ah weed' don't do nobody nothing," Jackson said.
Distraught, Jackson is awaiting the results of the autopsy and is hoping that someone is brought to justice if the investigations find that his cousin was murdered.
Bramble's employer said he was a hard worker who would do odd jobs in the neighbourhood apart from helping at her business place.
She said he was once a conductor on a mini-van and was well known and well-liked by most persons.
The police are treating Bramble's death as a homicide; it therefore means that 2022 has tied with 2016 which had a record-breaking murder count of 40.
The police are also asking that persons with information that can assist with the investigations into the incident to contact the Assistant Commissioner of Police in charge of Crime at telephone number 1-784-457-1211 extension 4816; the Officer-in-charge of the Criminal Investigations Department/Major Crime Unit at 1-784-456-1810; or the Officer in charge of the Central Division at 1784-457-1211 extension 4832; or any police station or police officer with whom they are comfortable speaking and that all information received would be treated confidentially.