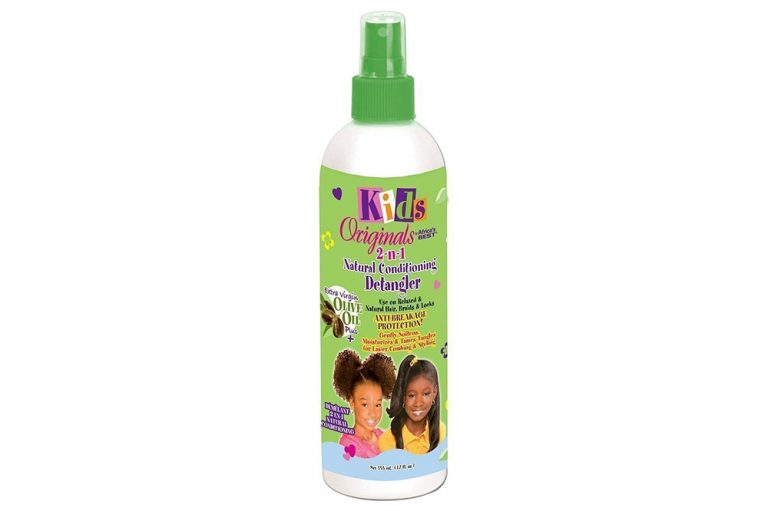 What's on Fleek this week
November 30, 2021
Product Review – Kids Originals 2 in 1 Detangler
I was browsing through Beautilicious in the Joshua Centre, Arnos Vale a few weeks ago and I was looking for a new detangler for my daughter's very thick natural hair. I've seen this before, but I was very skeptical as it was a primarily watery solution and I've had my doubts as to how effective these can be. Her other detangler works well, but I wanted to see if there was something better. I read the ingredients and as it was not too pricey I decided to give it a try. Its claims were to gently soften, moisturize and tame tangles for easier combing and styling, with extra virgin olive oil. It was the day of reckoning, wash day. After I washed her hair and put in her leave-in conditioner, I proceeded to apply the spray. First off, the smell is quite lovely. I gave her hair a good spraying, then sectioned out pieces of hair with my fingers. I then proceeded to comb the hair with a big tooth comb and I must say it was rather nice.
It had a pretty good slip to it and you could feel the moisture aspect in it as it dried. It reacted very well to her leave-in conditioner and curl cream. It's always important to test small amounts of the products that you use together in your hand to make sure they are compatible, because if they don't work well together it will end in disaster and nother wash. So all in all I must say the product is not bad. Would I use it again? In my honest opinion, maybe, only because I am looking for "the one" for my daughter's detangling needs, so I won't stop here. I would say one thing; it has changed my mind on the water solution detanglers. This product will be perfect for kids around the 2 and up stage.
For any questions or comments contact me at:
onfleekthisweek@gmail.com or address letters to On Fleek This Week C/o Searchlight Newspaper, Lower Kingstown Park, PO Box 152,Kingstown.