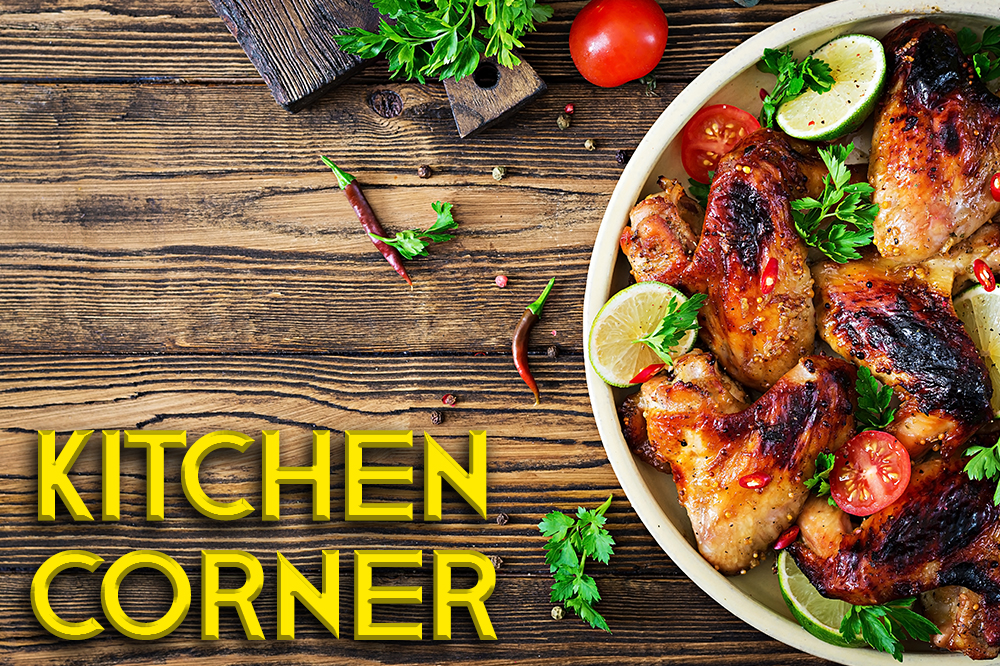 What's on Fleek this week
April 13, 2021
Homemade Green Seasoning
I'm always an advocate of making your own things at home, especially if you have them growing. There is just a sense of pride in consuming what you grow or making products yourself.
You will need:
1 bunch Chadon Beni, (optional)
1/ 2 bunch parsley
A handful of chives
10 cloves garlic
1 small onion
1 inch ginger
8 sprigs thyme (or 4 large leaf thyme)
5 pimiento peppers or 1 large sweet pepper
Pinch of Salt
Method:
To prepare green seasoning you can use a blender or the food processor, if you use a blender then you will need to add a little water to get the blender going. Roughly chop up the parsley, chive, remove stems from the pepper and add to the blender, along with the garlic, onion, ginger, thyme. Process until the mixture looks pureed like baby food. If you are using a food processor then you will not need to add water, process until the seasoning looks like pureed baby food, scrape down sides and process again. Once it's done you can add a little salt and mix until dissolved. You can prepare in large batches and store in bottles or refrigerate.
Tips: Some persons add a little ripe pawpaw, hot peppers and other seasonings which is fine.