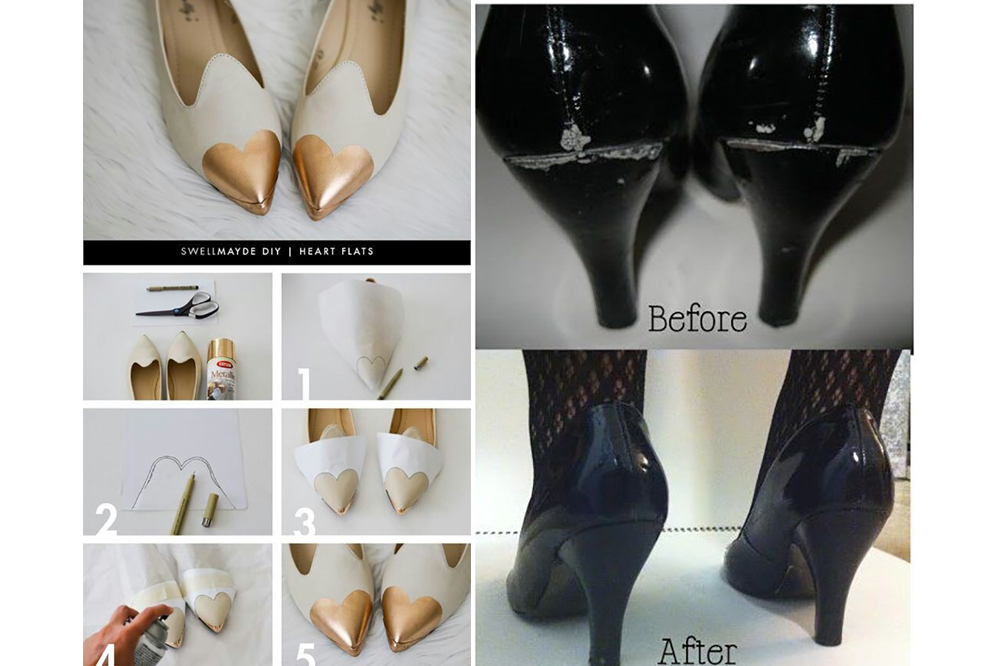 What's on Fleek this week
February 2, 2021
Revamping your Shoes
As my favourite black shoes were finally at the end of their life span, I was in need of a new pair of black shoes. I contemplated going into town to buy a new pair of shoes, but as I looked at my shoe rack I realized there was a brown pair that had a rough life, so I decided to make myself a new black pair of shoes. All you need to get are:
Scotch tape; painters tape is best,
Spray paint (choice of colour and clear coat),
Box cutter or razor blade.
I taped off the parts that I didn't want the spray paint to get to and I proceeded to spray with a black spray paint. I left it to dry and once that was completed I repeated the process with a clear coat of spray paint and let it dry once again. And just like that I was sporting new black wedges. There are so many ways you can spruce up old shoes.
You can do a fancy tip or a faded colour if you want as well.
If you want some glitter in your life then you can spray your shoes after taping off the areas you don't want to change. You can use some clear coat spray paint, mod podge or contact cement in the can or spray form. You can then cover with glitter and let dry. Once they are dry you cover with a coat of clear coat spray paint to seal the glitter in. You don't even have to limit the design to 1 colour.
For any questions or comments contact me at: [email protected] or address letters to On Fleek This Week C/o Searchlight Newspaper, Lower Kingstown Park, PO Box 152,Kingstown.