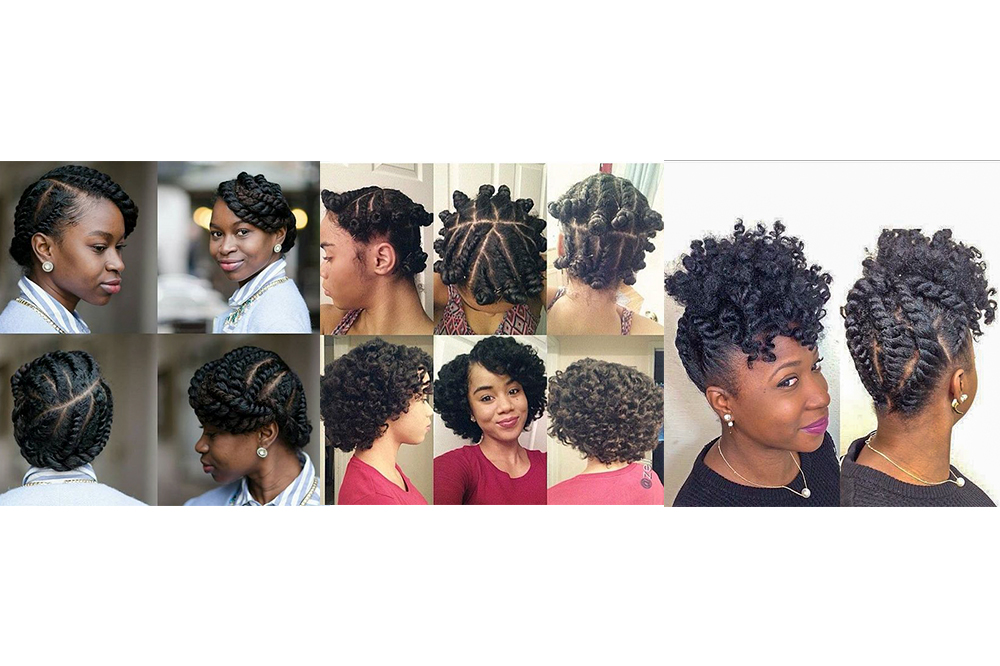 What's on Fleek this week
September 22, 2020
What's on Fleek this week….
I hear this complaint all the time from my natural hair friends: "I just don't know what to do with my hair". Well ladies, I want to help you out, so today I'm going to feature some hair styles for you to try.
1. As you can see, all you need for this one is an elastic band (no rubber band) and some pins. Make the paths in your hair as directed, fold under the hair in the back and simply side sweep your hair in front and pin it to the back.
2. This is a beautiful twist out style. As you can see, you two-strand braid your hair with a bantu knot at the end. Let it set overnight or under a dryer, then release the braids, brush those edges and walk away fabulous.
3. This style is similar to the one above. You path the hair as shown above, then two-strand twist them outward from the middle of your head to the front. Once that is finished, side sweep the hair in front and twist the braids into each other at the back.
With all styles, don't forget to moisturize your hair and use whatever setting products you normal would use. I hope these styles have helped some of my natural friends.
For any questions or comments contact me at [email protected] or address letter to On Fleek this week, C/o Searchlight Newspaper, Lower Kingstown Pk, P.O. Box 152, Kingstown