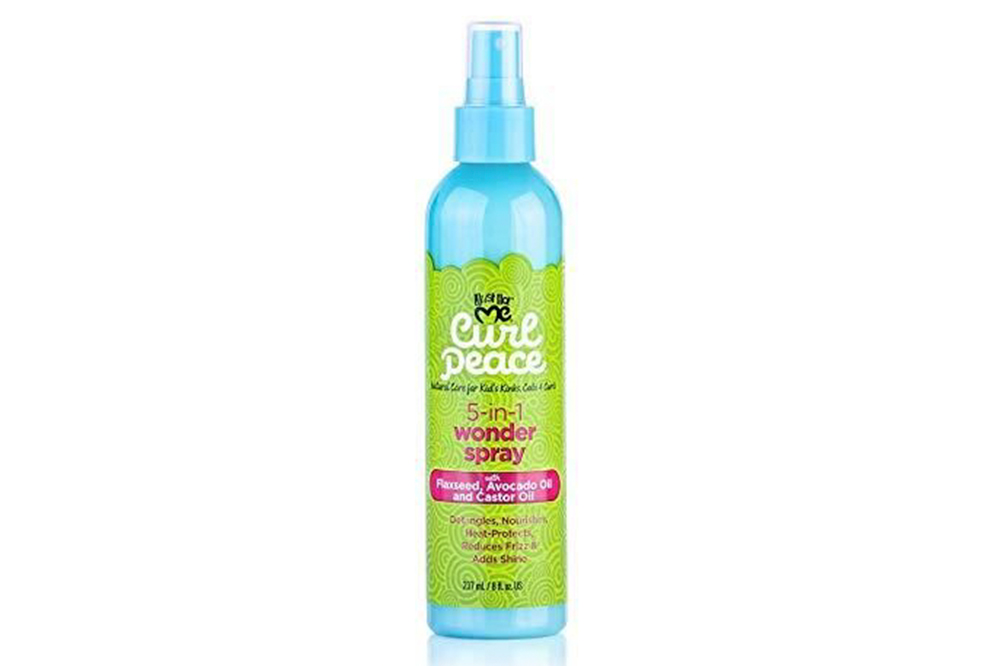 What's on Fleek this week
September 8, 2020
Product Review – Just for Me Curl Peace Kids 5 in 1 Wonder Spray.
I WAS IN need of a new detangling product as the one I usually buy was out everywhere I looked. I was guided to this product by a very helpful and knowledgeable worker at QCare Pharmacy. After reading the description that stated "Natural Care for Kid's Kinks, Coils, & Curls with Flaxseed, Avocado Oil and Black Castor Oil, I decided to give it a try. The bottle claimed to do the following:
Protects against heat for those "big girl blow-outs"
Helps prepare hair for fast and easy styling
Untangle the toughest knots and tangles
NO animal testing. Cruelty-Free
Restores shine So off I was for wash day on my daughter's very long curly hair. Her hair was still a bit damp and I proceeded to spray it onto sections of her hair.
The smell was wonderful and straight off the bat I noticed that it did indeed soften the hair, allowing it to be detangled quite easily. The moisture elements were definitely there as you can feel it between your fingers. I was worried about the combination of this product with the African Pride Moisture Miracle Curling Cream, so I mixed a little in my hand and I was delighted to see they were compatible. I proceeded to apply her curling cream and her hair was complete. When I took off her hair tie to comb her hair this morning, her hair was still very moisturized and looked shiny and healthy. I plan to simply spritz her hair with a little water tomorrow to reactivate the products and get a style going to school.
All in all, I would say that this product does detangle, nourish and soften hair while eliminating frizz and restores shine. For light/thin natural hair, it should be a great complete package that won't be too heavy for hair. But for thicker, dryer hair more will be needed. I would use it again as the price was not bad either. Give it a try on kids or adults hair for sure.