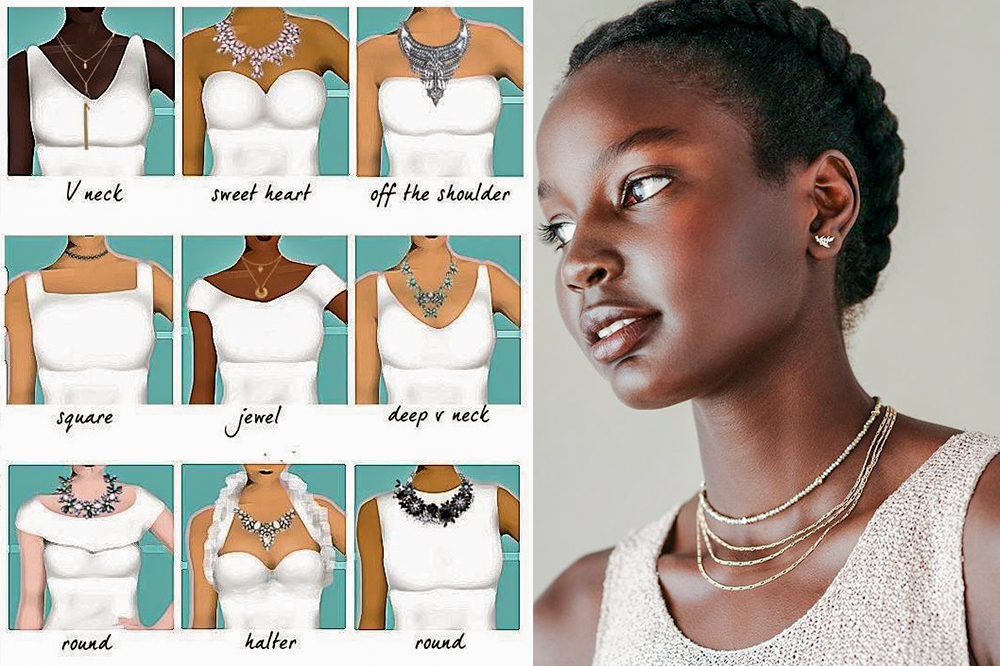 What's on Fleek this week
July 23, 2019
How to choose a necklace for your neckline
A necklace is as much a statement about the person as the clothes they wear. Yet many women struggle with figuring out which necklace goes with what look. The end result can be a visual confusion of sorts. I came upon this guide and decided that I must place it in this week's column.
Below is a great way to decide what kind of necklace goes with what neckline. The key is always to compliment the neckline and not overpower it. If the top has in lots of stones or is quite colourful, then a necklace is not even necessary.
Mind you, these are not hard and fast rules, but simply guidelines to follow. So the next time you are not sure what to pair up, I hope this article comes to mind.
For any questions or comments contact me at:[email protected] or address letters to On Fleek This Week C/o Searchlight Newspaper, Lower Kingstown Park, PO Box 152,Kingstown.