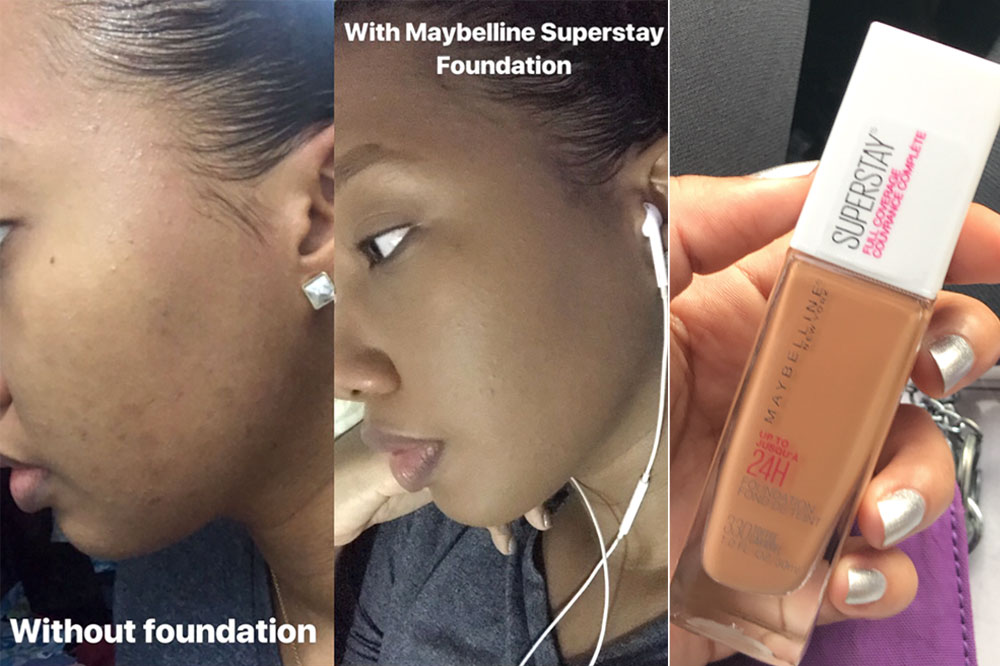 What's on Fleek this week
July 31, 2018
The Maybelline Superstay Foundation
Once I find a foundation that works well for me I am very hesitant to try something new. It took a family member's gifting me with this new foundation for me to give it a try. Today's article is my review of the Maybelline Superstay 24H Foundation.
I've been using it for about a month and I have no regrets about making the switch from my last foundation. The first thing that got my attention was the packaging. The combination of white, pink and grey on the bottle is quite attractive.
I also like that it comes with a pump. Any makeup junkie who is prone to wasting foundation will appreciate a foundation with a pump. It helps to control how much product you use by dispensing the amount you need, without having to dip into or pour out the foundation.
Most importantly, this foundation is full coverage. I love that it covers my acne scars completely and a little goes a long way. Just two pumps of makeup can cover my entire face. Possibly, the best things about it are that it lasts all day, it is lightweight, and inexpensive, as it is a drugstore brand. I confidently recommend it to anyone!
For any questions or comments contact me at:
[email protected] or address letters to On Fleek This Week C/o Searchlight Newspaper, Lower Kingstown Park, PO Box 152,Kingstown.