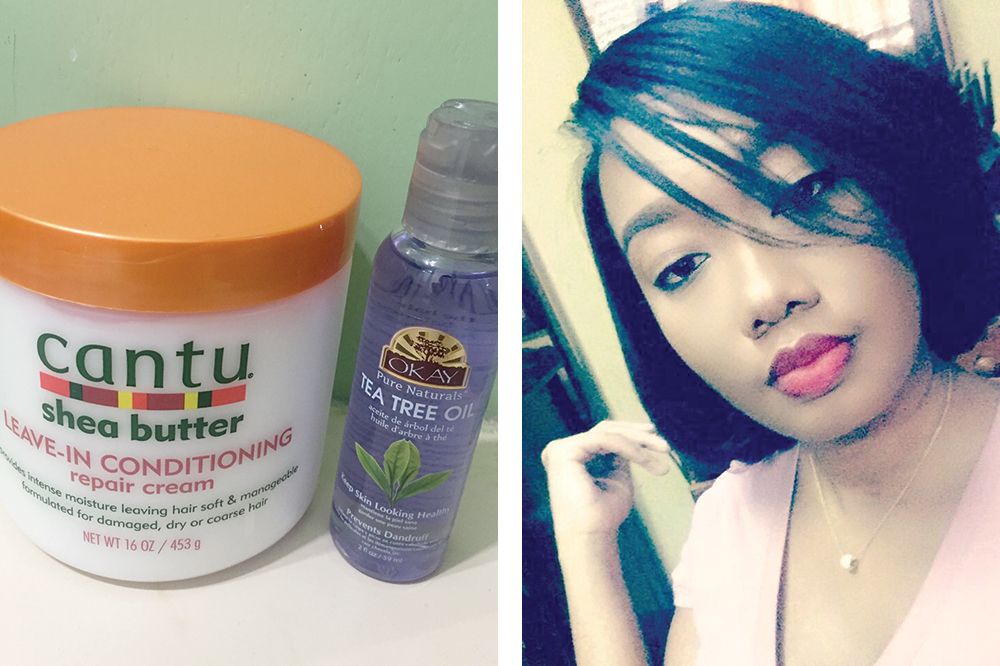 What's on Fleek this week
February 13, 2018
Caring for heat damaged hair
Knowing that heat is natural hair's worst enemy, I flat-ironed my natural hair anyway and put my trust in the fact that applying heat protectant would help keep my curls safe.
I was quite pleased with the results which, if I'm being honest, made me miss relaxing my hair. Having them flat-ironed allowed me to see just how much my hair had grown, since the shrinkage I usually experience prevents me from making accurate length checks. My split ends also became more visible and I was able to have them trimmed properly.
Sadly, my straight tresses only lasted two days, due to the humid weather conditions which caused them to frizz.
Now that I am back to my regular hair routine, I've noticed that my hair is dry, no matter how much leave-in-conditioner I apply. In some parts, the curls have even lost their bounce, so I purchased the Cantu Shea Butter Leave-In-Conditioner Repair Cream, along with a bottle of tea tree oil, to help restore my hair.
While my hair is still damp, I massage the tea tree oil into my scalp to nourish the roots, before applying a liberal amount of the Cantu. Then I comb it through, so that the product is evenly distributed and style my hair as usual.
Since using the Cantu, I have noticed that my hair stays moisturized longer and the brittleness has reduced substantially. I'm also particularly pleased with how lightweight it is and how soft it makes my hair feel. The bounce in my curls has not been fully restored, but I anticipate their revival in a few weeks.
My experience has proven that heat protectant does not always prevent heat damage. Luckily, there are products available to save us from cutting damaged hair off. 
For any questions or comments contact me at:
[email protected] or address letters to On Fleek This Week C/o Searchlight Newspaper, Lower Kingstown Park, PO Box 152,Kingstown.