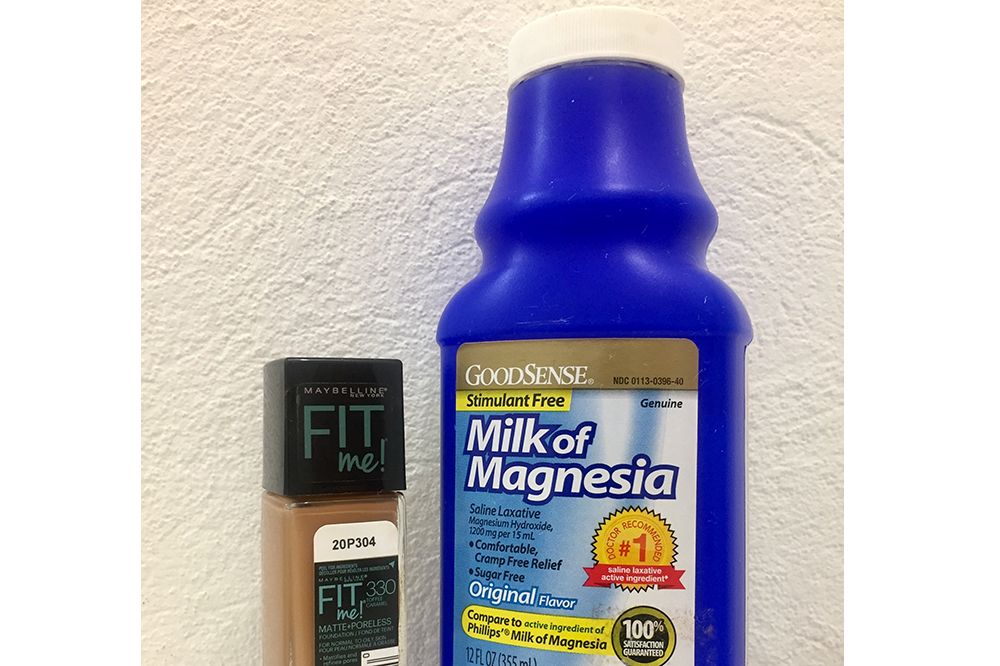 What's on Fleek this week
November 21, 2017
The 'Double M' Combo
those of us cursed with oily skin know how necessary it is to keep tissue, blotting paper and a compact for touch-ups in our bags whenever we wear make-up. It doesn't take much for our perfectly dolled up faces to appear greasy and melted, and living in the tropics doesn't help either.
It took me years of trying different foundations, each promising "the perfect matte finish," as well as experimenting with every possible primer before I discovered what I like to call the Double M Combo.
This is simply the combination of Milk of Magnesia as a primer and the Maybelline Fit Me Matte + Poreless Foundation.
I would admit I was skeptical at first about applying a laxative to my face as a primer, but after giving it a try, there is no turning back for me. Milk of Magnesia tightens your pores and acts a smooth, dry canvas for you to apply your make-up. I'm not sure of the science behind it, but the Milk of Magnesia really keeps oil at bay for hours.
The second component of the Double M Combo is the Maybelline Fit Me Matte + Poreless Foundation, a product I have only recently come to love. All the reviews I have seen on this product do it justice. Its creamy consistency helps it to spread seamlessly, and once it oxidizes, the finish is completely matte.
I have tried and tested the Double M Combo on hot days, running errands and even at the beach. It truly works; but you will only know for sure once you try it yourself.
For any questions or comments contact me at:[email protected] or address letters to On Fleek This Week C/o Searchlight Newspaper, Lower Kingstown Park, PO Box 152,Kingstown.