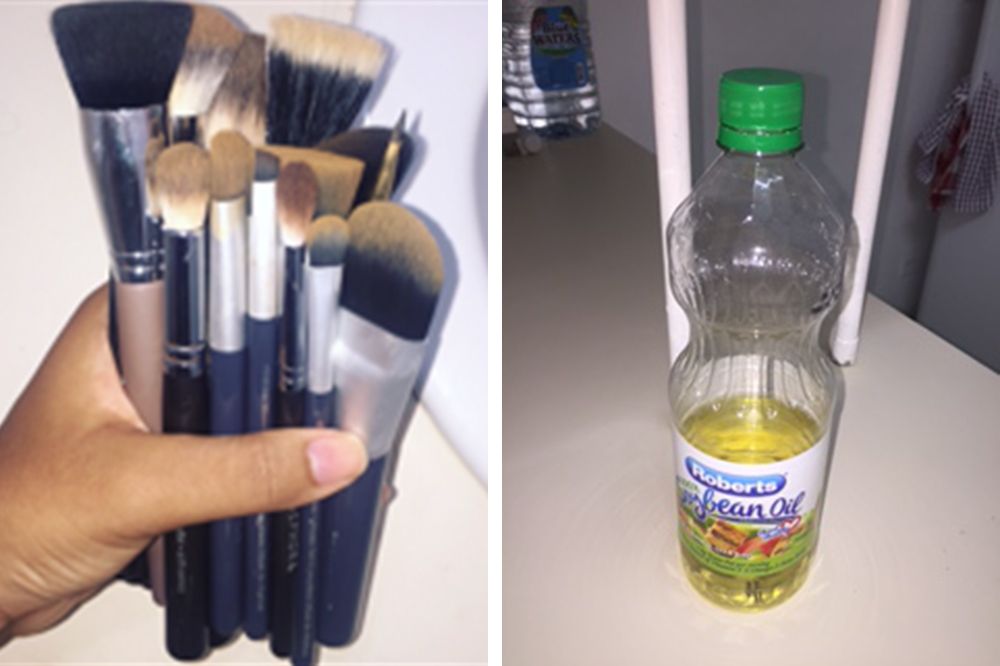 What's on Fleek this week
October 17, 2017
My new-found wash day time saver
A topic regularly addressed in this column is the importance of washing your make-up brushes. Unlike the other articles which provided a method for doing this, today's article will share with you a little secret, which is sure to cut your wash day time in half.
After putting off the task for weeks, I decided to give my brushes a well-deserved wash last week. I always procrastinate, because it takes so much time to wash each brush individually. What I also dislike is having to lather and rinse my brushes repeatedly until the water runs clear from them.
I started washing the brushes as usual with regular hair shampoo. As expected, I had to lather and rinse them several times to get the product out. However, when I got to one of my concealer brushes and a contour brush, I realized the product on them was super caked on. It was almost impossible to work up a lather with the shampoo. I tried combing through the bristles, but that did not help. I even left the brushes to soak in some warm water, thinking that would break down the product more.
I've never had that problem before, so I messaged my good friend and makeup guru Allisia for advice. She suggested soaking the brushes in olive oil and then proceeding with my usual wash routine. I didn't have olive oil, but a large bottle of soybean oil sits in my kitchen cupboard. I poured a cover full of the oil into the palm of my hands and swirled the soiled brushes around in it. The product literally MELTED off the brushes. I was so amazed and thought about how much time this could save. Try it! I promise, it works.
For any questions or comments contact me at:
[email protected] or address letters to On Fleek This Week C/o Searchlight Newspaper, Lower Kingstown Park, PO Box 152,Kingstown.