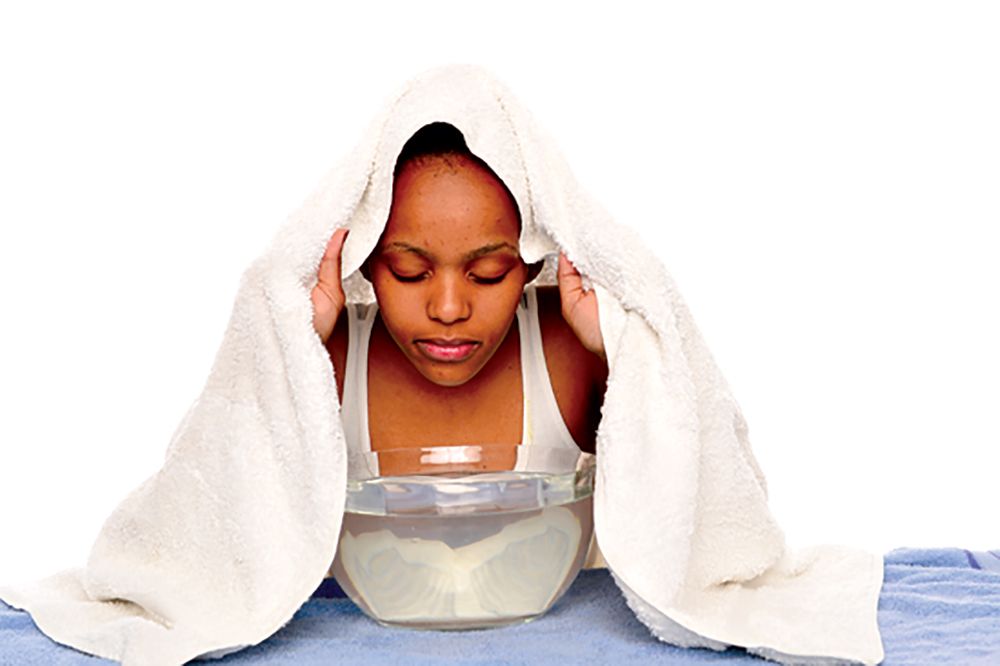 What's on Fleek this week
July 25, 2017
Facial Steaming
Your skin care routine may sound a little something like this: cleanse, exfoliate, tone, moisturize, repeat. There's absolutely nothing wrong with keeping up with all these methods, but why not add facial steaming to your to-do list and relieve your pores of all impurities?
Facial steaming is one of the best ways to truly clean the face. The warm steam causes your face to sweat, which opens the pores and releases dirt, sweat and residual makeup. While a facial steamer is a good investment, it is quite possible to steam your face without one.
1. Bring a few cups of water to a boil
2. While the water boils, gently wash your face and pat dry it. Steaming works best when the face is bare.
3. Carefully pour the water into a bowl and if you desire, add a few drops of any essential oil of your choice, such as peppermint or lavender.
4. To sort of trap the heat, drape a towel over your head and keep your face a safe distance above the bowl and allow the steam to rise and unclog
your pores. Do this for about 10 minutes, or until the water cools.
5. Finally, wash your face to remove the sweat and dirt.Moisturize as usual and notice how smooth and refreshed your face feels.
For any questions or comments contact me at:[email protected] or address letters to On Fleek This Week C/o Searchlight Newspaper, Lower Kingstown Park, PO Box 152,Kingstown.