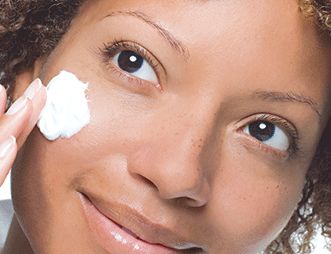 What's on Fleek this week
December 6, 2016
How to choose a daytime moisturizer
You can never be too young to start moisturizing your face to keep that healthy glow. Healthy skin tomorrow means care today. When it comes to deciding which product is best for you and your skin, its understandable that it can be intimidating, so I'm here to tell you everything you need to know about choosing one of the most important parts of any skin care regimen – a moisturizer.{{more}}
Dry Skin
To put it simply, dry skin needs a little love. When choosing a moisturizer for your dry skin, you'll want something that will give you tons of hydration and soothe your skin as well. Some helpful ingredients to look for are lactic acid (soothes dry skin), hyaluronic acid (helps skin to retain water), glycerin (attracts water and makes it stay there), and lanolin (draws water into the outer layer of skin). You also may want to consider a cream rather than a lotion since it's richer and will give your face the moisture that it needs.
Combination Skin
Combination skin can be some of the most frustrating to deal with, since you really don't know what it wants! If you know you have some spots that are always dry or always oily, don't be afraid to use two different moisturizers: one for oily skin and one for dry skin to help keep a healthy balance. Look for a moisturizer that might have balancing qualities to help get your skin back into agreement. If you're looking into natural skincare, ingredients like lavender and juniper will help to achieve that balance.
Oily Skin
Yes, you still need a moisturizer! After washing your face, you've rid your face of its naturally produced oils (that's why it feels tight and squeaky clean!). So, since your face doesn't have oil on it after washing, your face is thirsty and needs oil to make it feel satisfied, and that's why it produces oil. Rather than your face continuously producing oil all day, if you moisturize, then your face won't feel the need to produce those oils! For best results, opt for a moisturizer that is oil-free. Also, make sure not to over-moisturize. You want your moisturizer to sink into your skin, rather than having the feeling of it sitting atop your skin. Gel moisturizers are a favourite among those that are a bit oilier than others.
Sensitive Skin
Moisturizers will help sensitive skin, because they hold water in the outermost layer of your skin, which acts as a barrier from unwanted forces. If you know you have sensitive skin, make sure to test out any new moisturizer you're trying on a small patch of your skin and see how it reacts first. If your skin gives you the okay, you're good to go. When choosing a moisturizer for sensitive skin, many people have better results with a product that is free of fragrances, acids or dyes. If you're dipping into the natural skincare realm, look for a product with chamomile, aloe, green tea or rose for their soothing qualities.
Normal Skin
Even if you were blessed with the best skin ever, it's important to still wear a moisturizer to keep your face hydrated and protected. Opt for a product with sunscreen in it to protect your complexion.
Products in photo and many more available at Acute Cosmetics.
or address letters to On Fleek This Week C/o Searchlight Newspaper,
Lower Kings­town Park,PO Box 152, Kingstown.