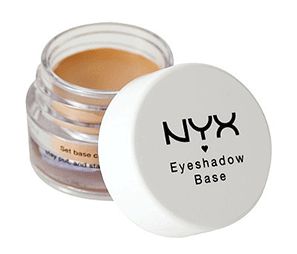 What's on Fleek this week
September 13, 2016
Eyeshadow Primer 101
Just like regular primer,eyeshadow primer helps your eye make-up last longer and prevents it from creasing, by giving it something to hold on to. If your make-up routine involves the full work, basing your eyelids with eyeshadow primer will definitely intensify the colours of the eyeshadow and enhance the vibrancy of other eye make-up products, like liners and glitter.{{more}}
Generally, eyeshadow primers come in either a white base or a cream base. In my opinion, the white base eyeshadow primer pops your make-up more than the cream base primer; however, the choice is entirely up to you.
When applying the primer, remember to keep the application light. Less is always more. With your finger, gently dab the product over your eyelid and blend it thoroughly into your skin. Allow it to dry for a few seconds before applying your eye make-up as usual.
For any questions or comments contact me at [email protected] or address letters to On Fleek This Week C/o Searchlight Newspaper, Lower Kings­town Park, PO Box 152, Kingstown.