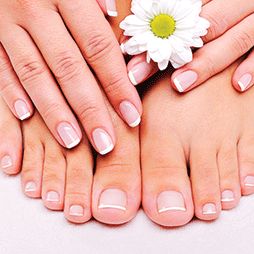 What's on Fleek this week
April 12, 2016
How to love your nails
Like many of us, I used acrylics on my nails; when I decided to stop using them, my nails were left very brittle and dry. Damaged nails can either be because of poor health, how we treat them, or even hereditary; so I figure we should get some information going on this topic. Whatever category you fall into, I'm sure there is a product for you.{{more}}
If you're suffering from brittle, dry nails, you need to invest in a nail moisturizer that can be applied under your regular nail polish. This gives your nails the extra moisture it needs, all while rocking that fabulous polish.
The most common complaint I have heard from friends over the years are that their nails are just too soft. For that you need to get a garlic treatment, calcium gel or nail hardener, all of which help strengthen your nails.
For length, apply a nail growth polish regularly. Taking care of your cuticle is quite important as well. Try to get your hands on a cuticle softener or remover, then apply a cuticle oil after to moisturize.
These products don't have to be expensive, but with regular application to your hands or feet, you should be flaunting the great results in no time.
For any questions or comments contact me at [email protected] or address letters to On Fleek This Week C/o Searchlight Newspaper, Lower Kings­town Park, PO Box 152, Kingstown.