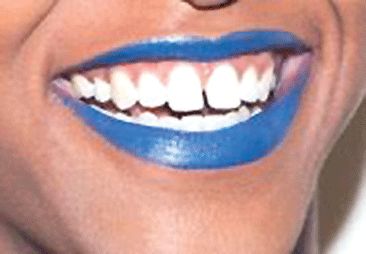 What's on Fleek this week
January 26, 2016
Major Makeup DON'Ts
Blue/green/yellow lipstick, unless it's Independence Day in SVG, although even then these colours still won't look good
on your lips. If you are tired of your usual pinks and reds, opt for a deep plum lipstick, or experiment with a lipliner to create ombre lips. {{more}}
Feather lashes
Extending your lashes does not have to look trashy. Trade full and thick false lashes for individual false lashes. The application process takes more time, but they have a very natural appearance.
Black eyebrows
We cannot stress this particular "Makeup Don't" enough. Using a black eyeliner pencil to fill your brows gives them a harsh and unnatural look. Instead, use a dark brown pencil to get the job done.
Avoiding blending/ halo brows
For make-up to look flawless, it is extremely important that you blend. Blend your foundation, concealer and eyeshadow with the respective tools (beauty blender or blending brush) for the desired seamless appearance.
When you don't thoroughly blend the concealer around your eyebrows, the chalk-like appearance resembles a halo; hence the name "halo brows".
For any questions or comments contact me at [email protected] or address letters to On Fleek This Week C/o Searchlight Newspaper, Lower Kings­town Park, PO Box 152, Kingstown.