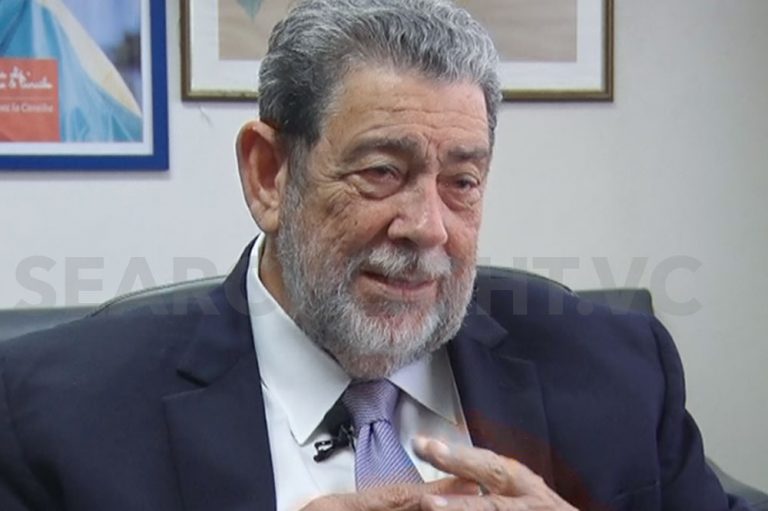 Gonsalves celebrates 29 years as MP
Prime Minister Dr Ralph Gonsalves is celebrating 29 years as the elected Member of Parliament for the Constituency of North Central Windward.
The Prime Minister reflected on his journey in politics on NBC radio on Wednesday, February 22,during which he noted that he was elected as MP for the North Central Windward constituency on February 22, 1994.
He had a run of unsuccessful attempts at representing the constituency in the general elections of 1979, 1984 and 1989.
Since 1994 when the people of North Central Windward elected him for the first time as their Parliamentary Representative he has always won the seat and he used the occasion to express gratitude to the people of that constituency.
"For me it is a privilege to have been serving the people of North Central Windward.
"We have accomplished quite a lot in North Central Windward and we have more to accomplish in the next coming years," he said.
"North Central Windward has made it possible for me to be Prime Minister of St Vincent and the Grenadines for the last 22 years," Gonsalves pointed out.
"It has been a long journey, we are like a family in North Central Windward; everybody knows me as the Comrade, or simply, Ralph.
"I want to thank them very much for this honour and privilege that they have given to me."
In retrospect, Gonsalves, who also has led his Unity Labour Party (ULP) to four consecutive wins in National General Elections, reflected that his journey over the years has been one of triumphs and defeats, advances and setbacks, ups and downs.
He said the ULP will be celebrating its 22nd year in office on March 28, and promised that this milestone will be marked by a celebration rally.
Gonsalves also pointed out that he is this year, celebrating 55 years of political activism.
"For me, is has been a long journey…God has chosen this path for me," Dr Gonsalves concluded.